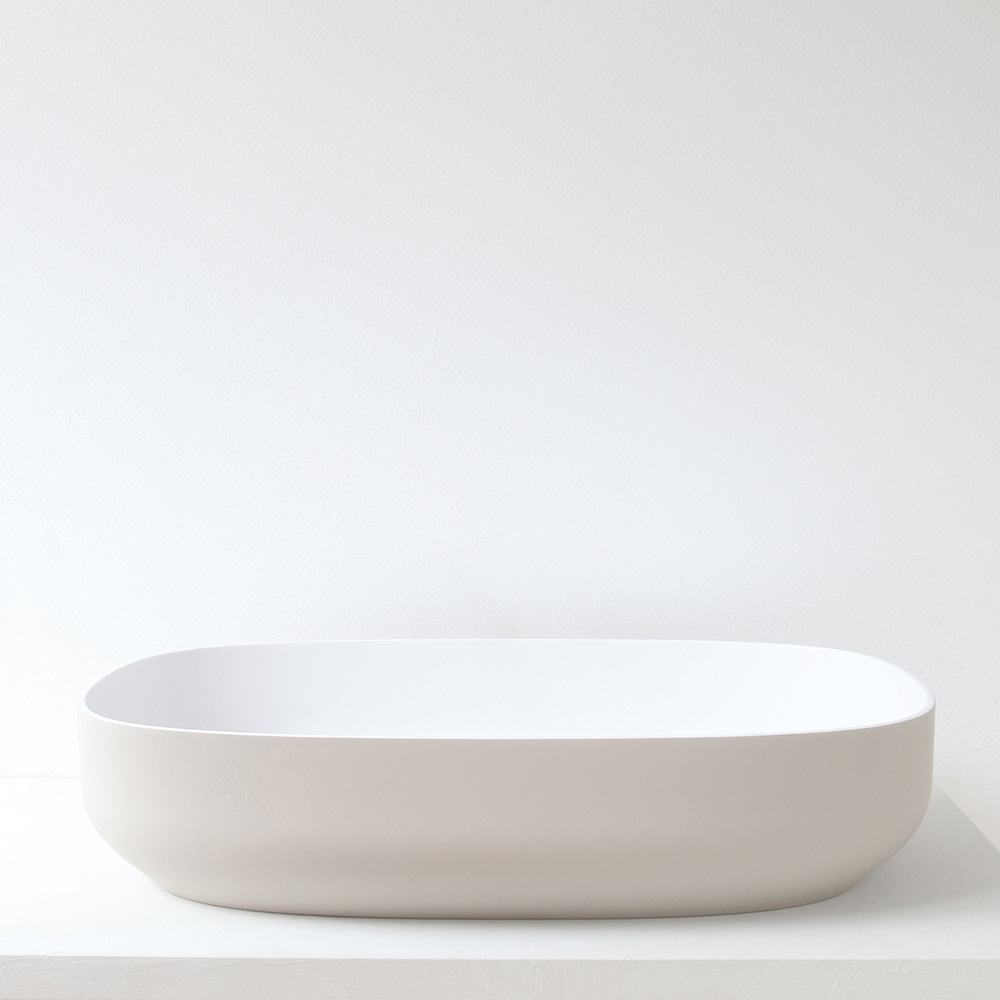 Oval-shaped countertop basin. Made in white Velluto® biobased with Soft Touch coating in a beige color selected by Clairz. Incl. 1 1/4" waste plug with matching cover. Dimensions w580xd380xh125mm
Still x Clairz
Anne Claire Winkelhagen is the founder of Dutch interior design studio Clairz. With her team she creates sophisticated, high quality interiors for both private and commercial clients. Her own 'style radar' makes Clairz stand out and unique.

Working together for many years now, Marike asked Anne Claire to share her vision on colors and let her create her own 'Clairz color'-edition with our Still countertop collection.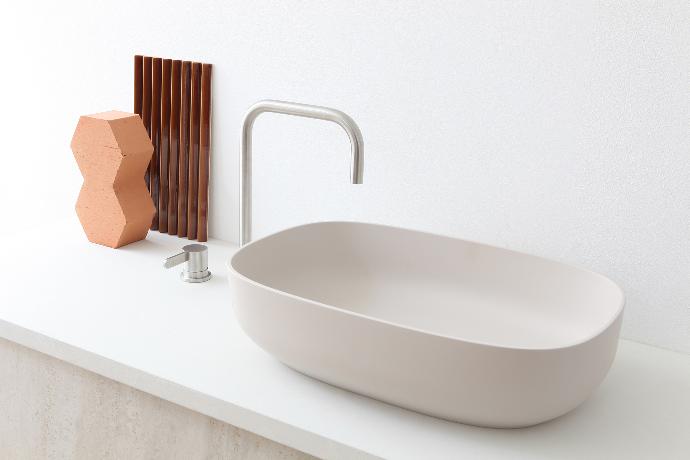 Still oval in Palette finish
Still collection is named after the serene and still look of its design. The oval shape of these countertop bowls are a natural form to use in a bathroom. 
Available in Warm Clay, directly from stock.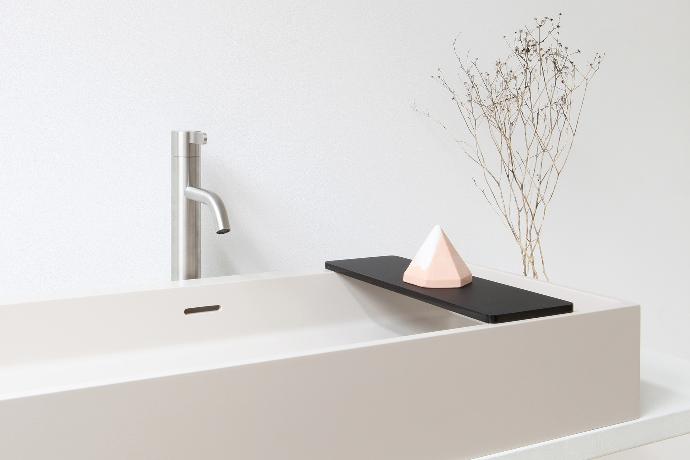 Suite limited edition in Palette finish
To introduce our new Palette finish we have launched a limited edition of our Suite collection, suitable at home or for commercial projects.
Available in Deep Black and Warm Clay, directly from stock.

go to Suite