Himacs®
Himacs® is an acrylic based solid surface sheet material. It consists of an acrylic mass that is bonded together with 75% natural minerals and pigments. It is a homogeneous and non-porous material, which makes the material very hygienic and easy to clean and is therefore very suitable for our custom made washbasins.

Himacs® is the registered brandname of LX Hausys
Handmade in Germany
The production of our Himacs® collection is taking place in Germany. Producing a custom made washbasin involves a team of highly skilled crafts(wo)men and a machinery park for the cutting, sanding and thermoforming. The sheet based material provides maximum flexibility regarding customization like washbasin units up to 5m length. For that reason, among others, Himacs® is a material Not Only White loves to work with. The material has a matte finish and is easy in maintenance.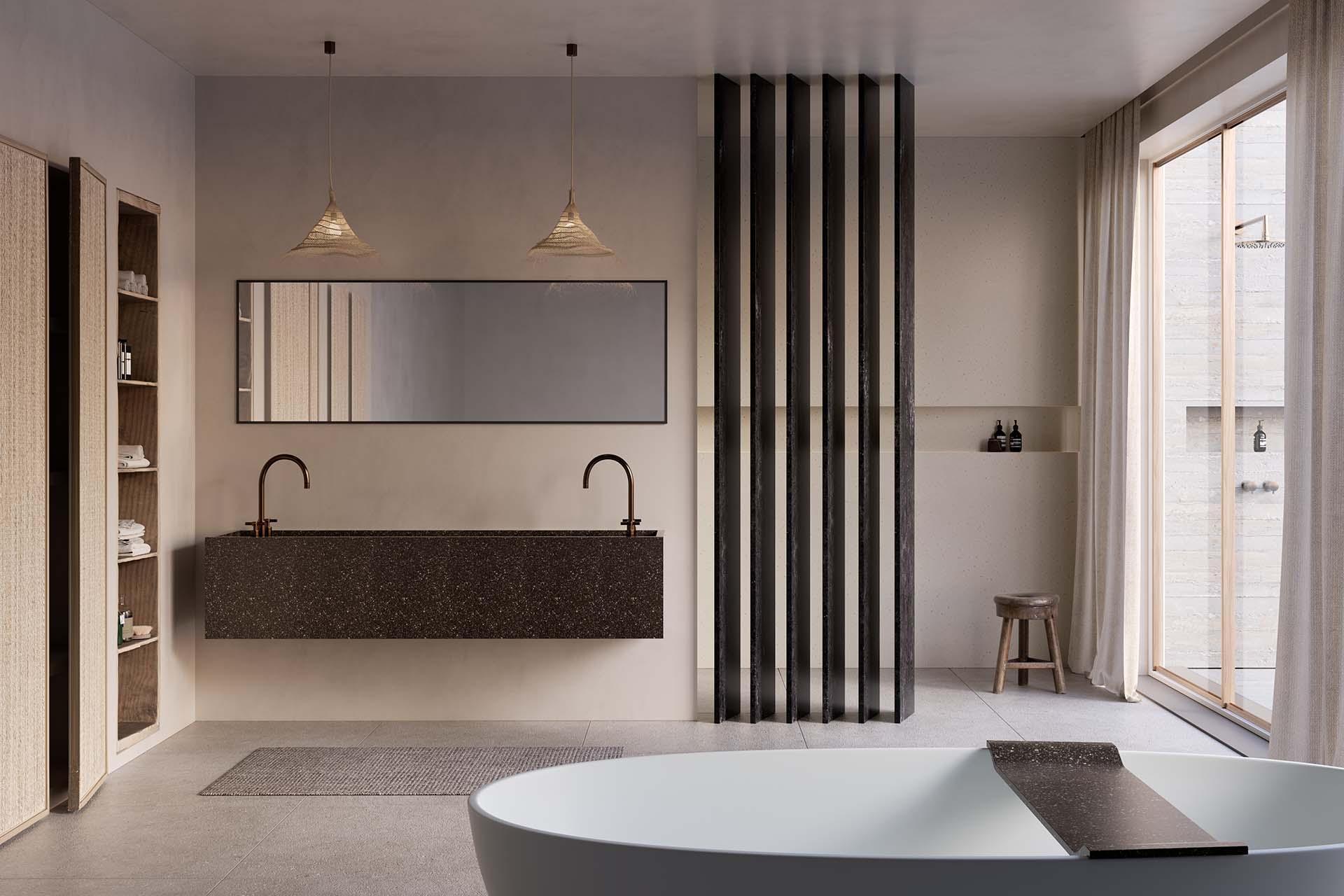 Bathroom design "Barefoot Luxury" by Not Only White / Marike Andeweg for LX Hausys
Our color selection from Himacs

®
Himacs® offers a wide range of colors, varying from Terrazzo's, Marmo's, Solids and Concrete's just to name a few.

Not Only White standard works with S028 Alpine White for all our Himacs® collections. Our designer Marike Andeweg has selected a color range to work with for our own collections. Upon request we can also work with many other Himacs® colors if the design allows it.
Product care
Normal cleaning of solid surface materials like Himacs® only requires a moist cloth and a mild abrasive household cleanser.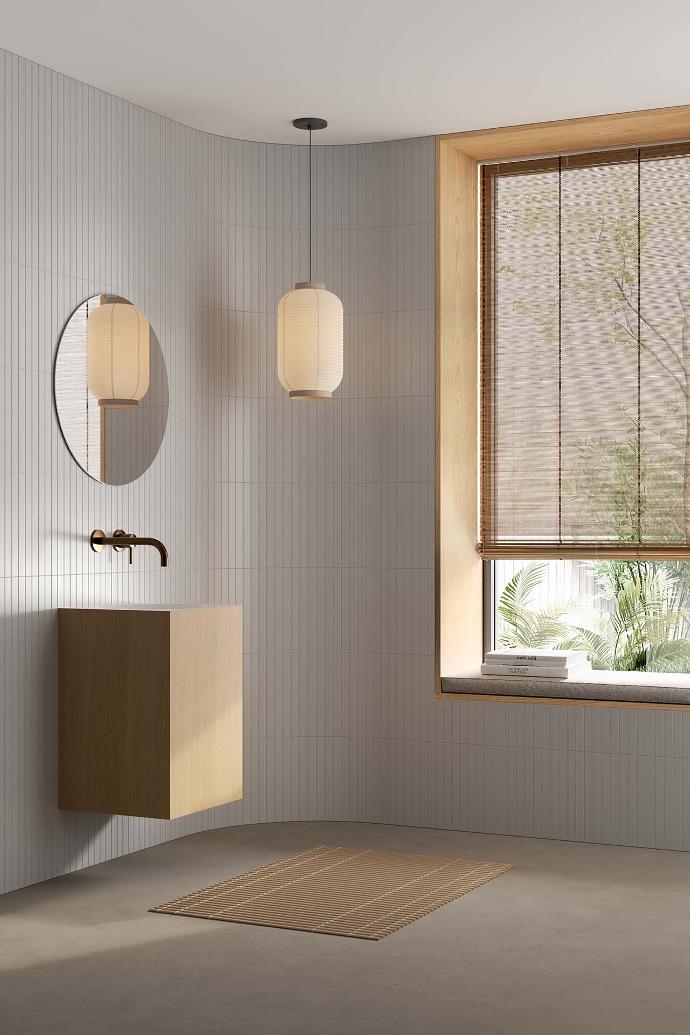 Bathroom design "Japandi" by Not Only White / Marike Andeweg for LX Hausys
Discover our Himacs
®
collections: