Leaf deck mounted edged spout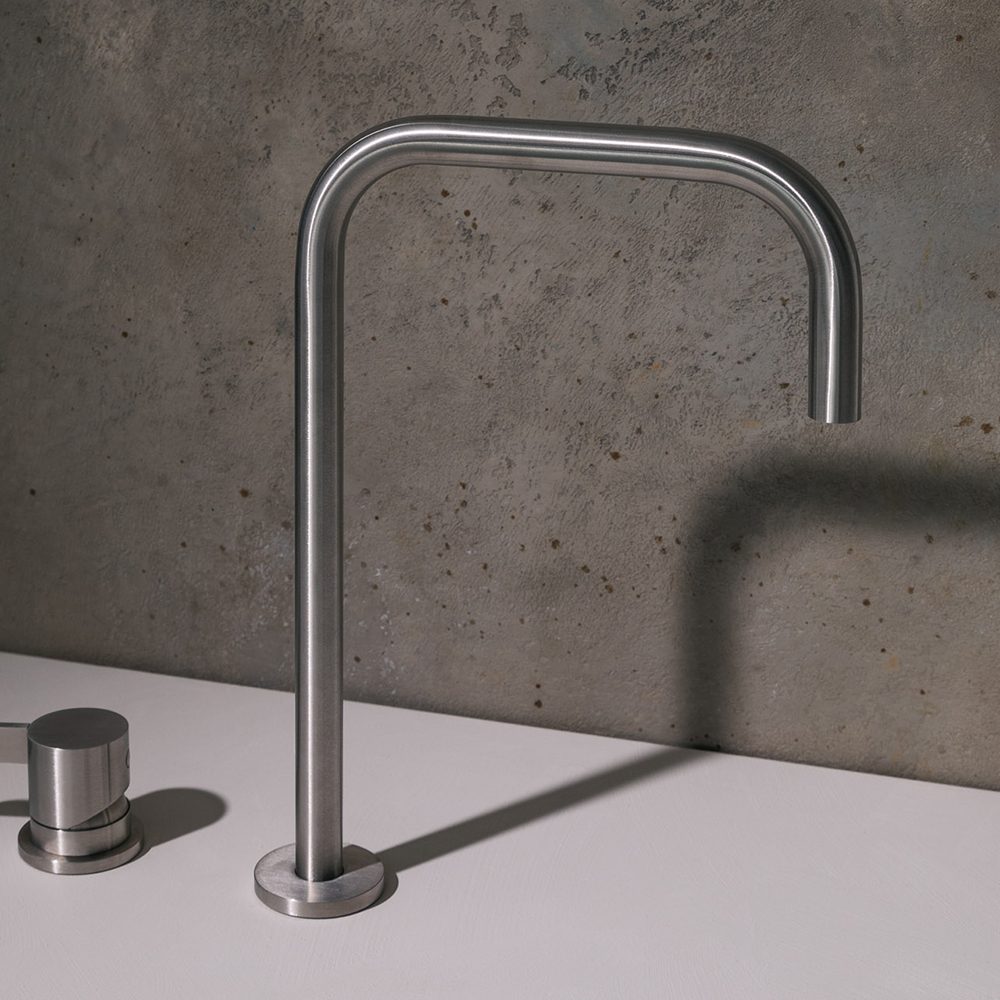 Leaf deck mounted edged spout
Deck mounted spout for washbasin. Edged design. In matt stainless steel. Dimensions h300xØ18mm.




Leaf collection
A modest design, that matches with all our basins. 
At Not Only White we aim to keep it simple. But always distinctive. This is how our new Leaf tap series was born.

The matt stainless steel spout has a smooth edged form. The overall height is 300mm and matches effortless with our countertop basins. 

design by Marike Andeweg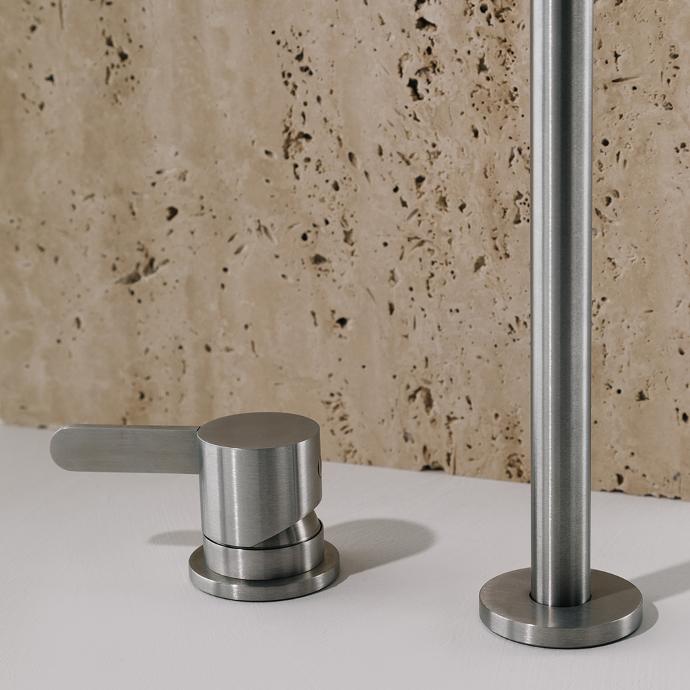 What makes this design appealing is the 5cm long lever with rounded grip for easy use.

The shape of the lever is inspired on the leaves of the Pagoda tree.
What about a curved spout?
In case your bathroom design needs an organic shape, our rounded spout might just be what you're looking for.