Leaf deck mounted single lever mixer tap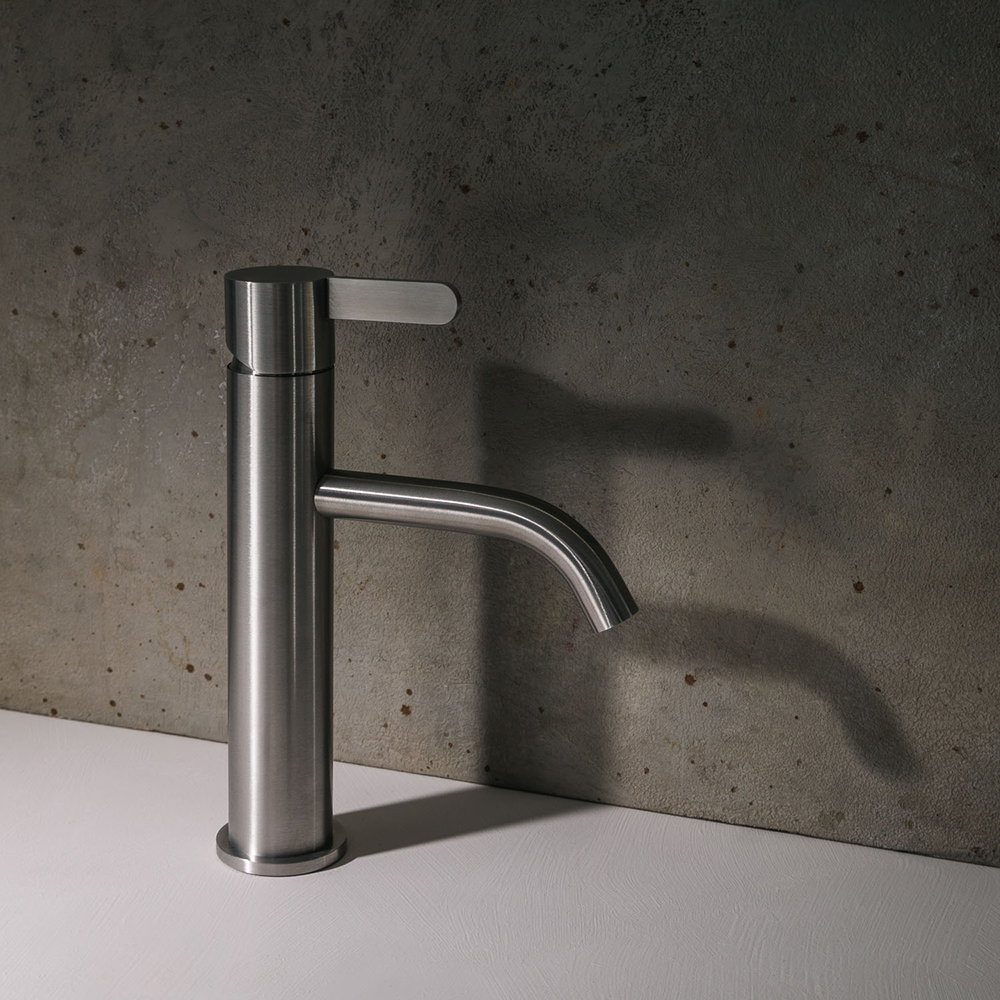 Leaf deck mounted single lever mixer tap
Deck mounted, single lever, basin mixer of 220mm height. In satin stainless steel.


Leaf collection
What makes this design appealing is the 5cm long lever with rounded grip for easy use.

The shape of the lever is inspired on the leaves of the Pagoda tree (for the experts amongst us: Sophora Japonica).

Leaf comes in satin stainless steel and is a natural match for many colors like our Warm Clay and Almond Rose Palette colors.


design by Marike Andeweg