Marbled. A series of four objects, that we are familiar with in our daily life: care products. A hand cream pot, a pipette bottle for facial serum, a bottle with body cleanser and a smaller bottle for hand balm. Piece by piece beautiful items to display on your washbasin.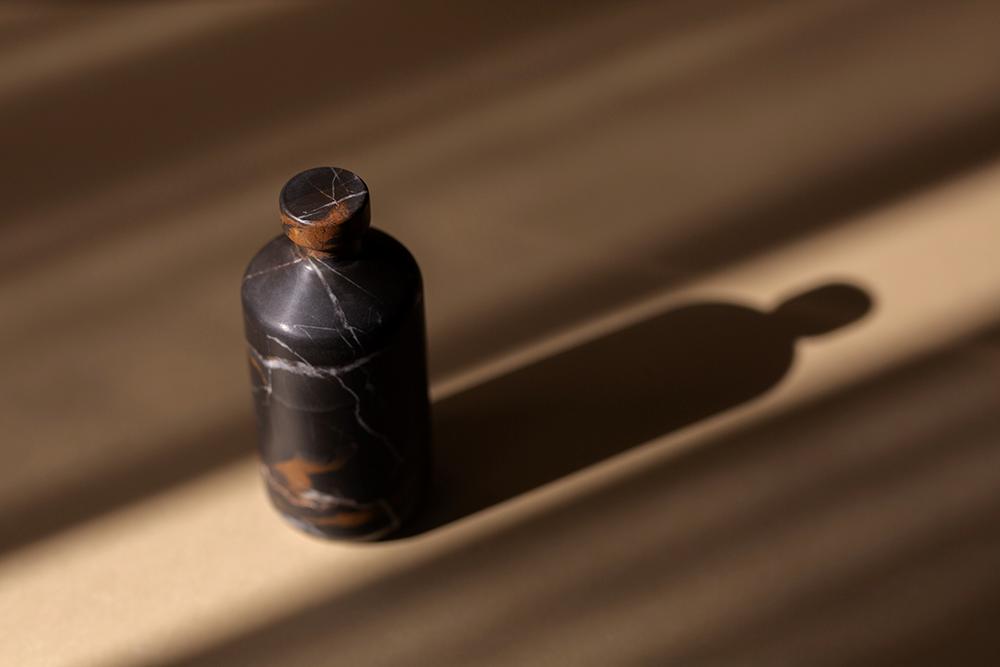 Objectified
The thought behind Marbled is to capture the most common shapes of daily care products, and turn them into objects.

Only the shape remains, and is intensified by the use of marble.

by Joost van der Vecht and Marike Andeweg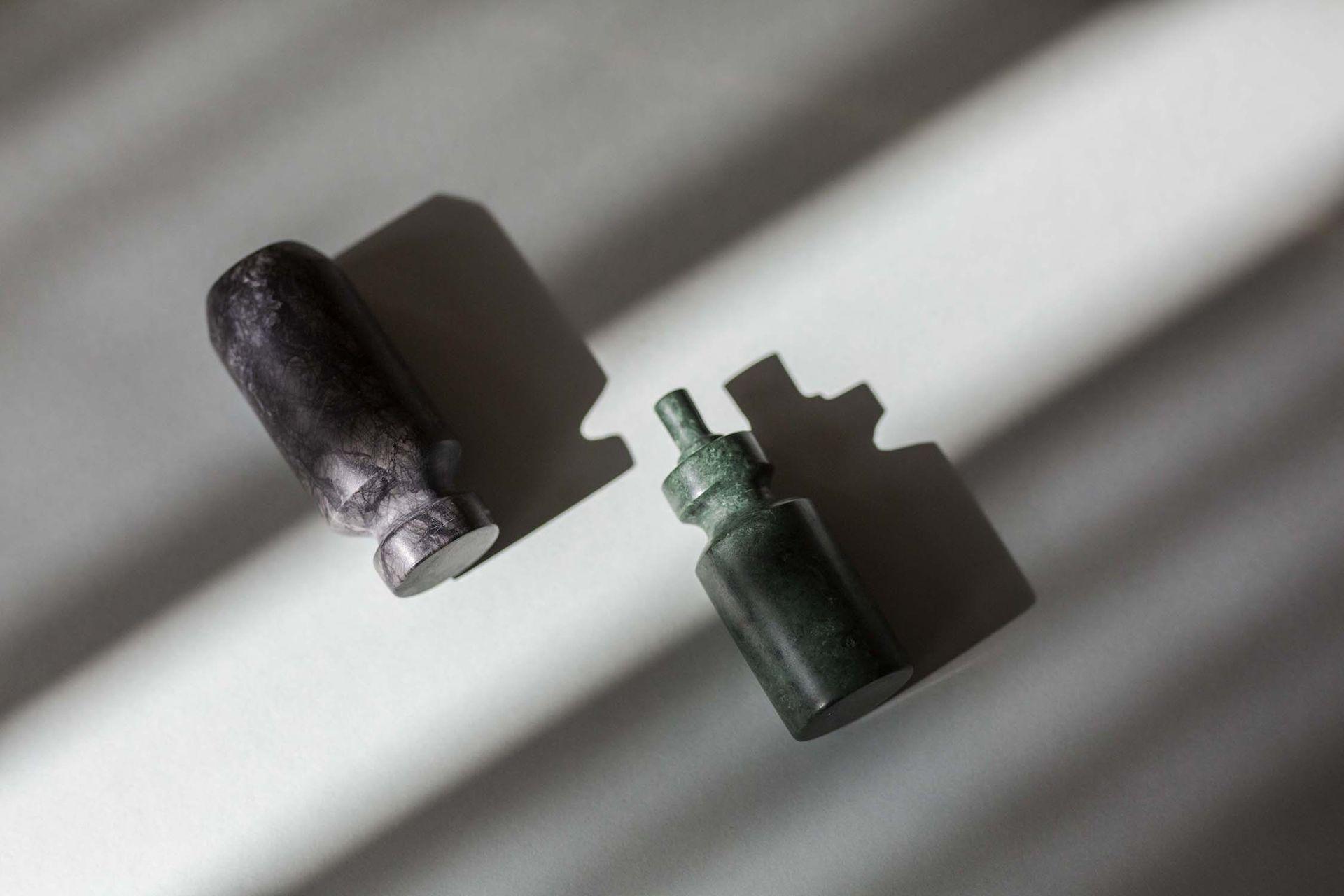 Italy
Machine crafted and finished by hand. In Italy. The choice to use marble can be found in the sculptural look and feel of the material itself.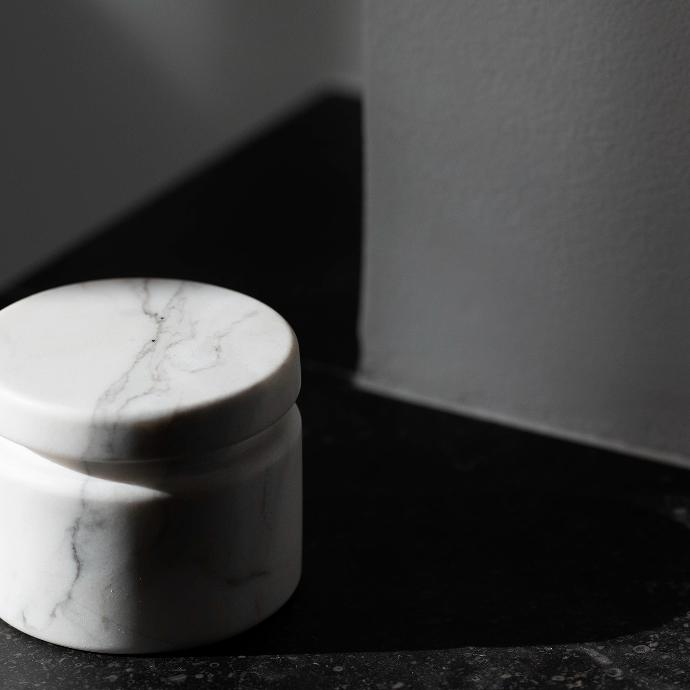 Day light
Besides being a physical, tactile item, Marbled is also meant as a playground. Marike Andeweg has asked a selected group of photographers to capture Marbled the way they experience it. 

In this first episode Dutch photographer Caro Lenssen used her camera and one of nature's precious gifts: day light. 
A series of images unfolded naturally. With a serene interplay between the objects and day light, adding a layer of curiosity. A growing desire to wanting to touch it. The objects become partly wrapped in shadow, yet subtle highlighting the beauty of the stone it is made from.