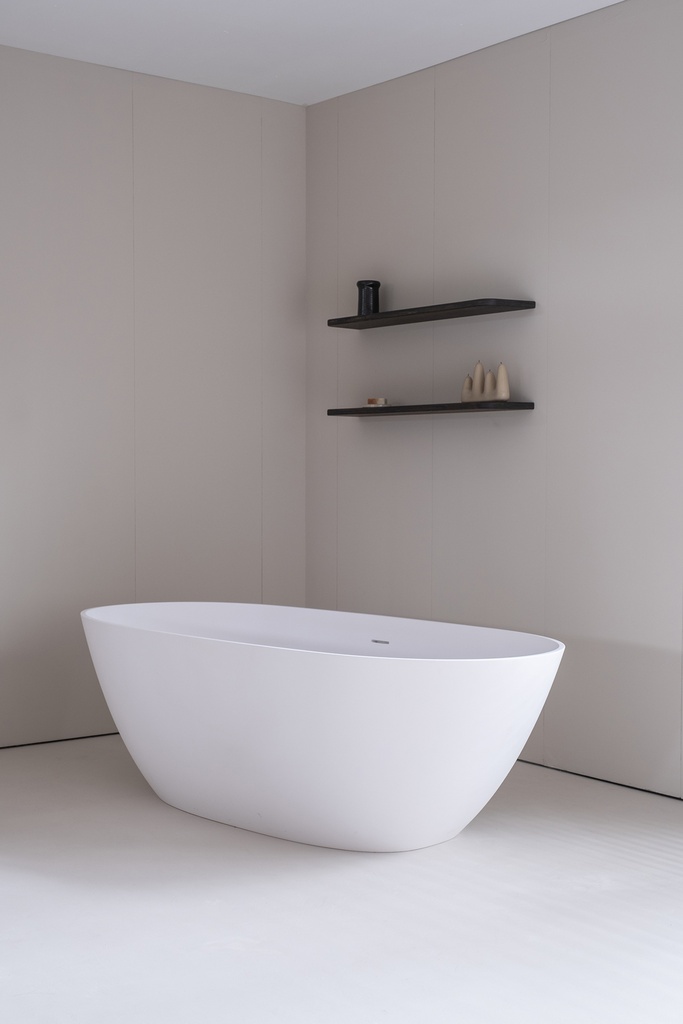 Muse
Freestanding, symmetrical oval bath with integrated overflow. Incl. bath waste kit 1 1/2" with matching plug. Made in white Velluto® biobased. Dimensions w1770xd800xh565mm


Ode to bathing
Muse bath is an ode to bathing. Noble and modest at the same time. Simple, straight outlines and generous on the inside. Balanced proportions and with a very comfortable support at both sides.
Available in white, Palette Finish and Soft Touch coating.


Sophisticated bling
When your own bathroom or project requires the ultimate chic look, black and champagne are your friends. 
And with champagne we don't mean the bubbles, we mean the gorgeous look of champagne colored tapware. This sophisticated, warm color is a true match with the intense deep black of our Palette finish.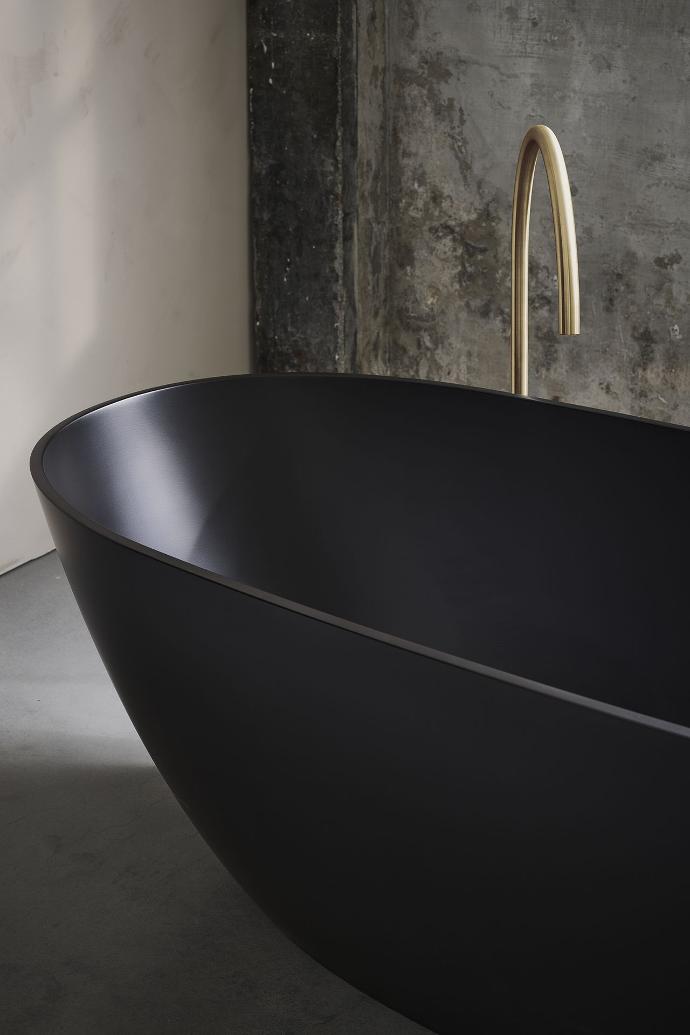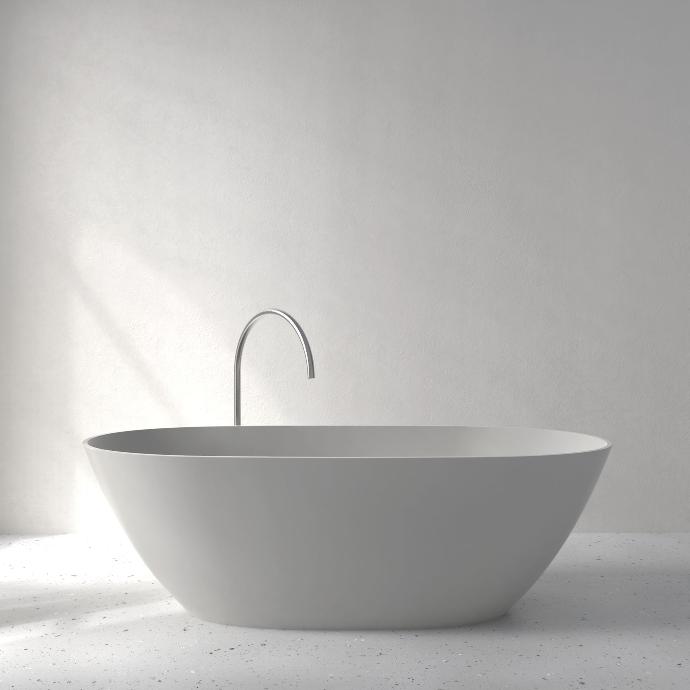 Monochrome style
When working with a monochromatic color palette you can create a serene and calm setting to ease the senses. This is exactly what is desirable in a bathroom.

With our Palette finish any NCS or RAL color can be chosen in order to match with your color scheme.