Box custom made
Box is the answer to a tidy bathroom. Finally, everyday bathroom items like a hairbrush and toothpaste have a home of their own.
The big rounded corners of Box washbasin give it a friendly look, while also providing a lot of ease in everyday use.

Design by Marike Andeweg


With custom design, the dimensions of the washbasin and the position of the bowl are at your command. This way, smart solutions for both usual and unusual spaces are easily within reach.

The natural oak Basq tray contrasts with the sleek white Himacs and gives a surprising twist to the subtle design.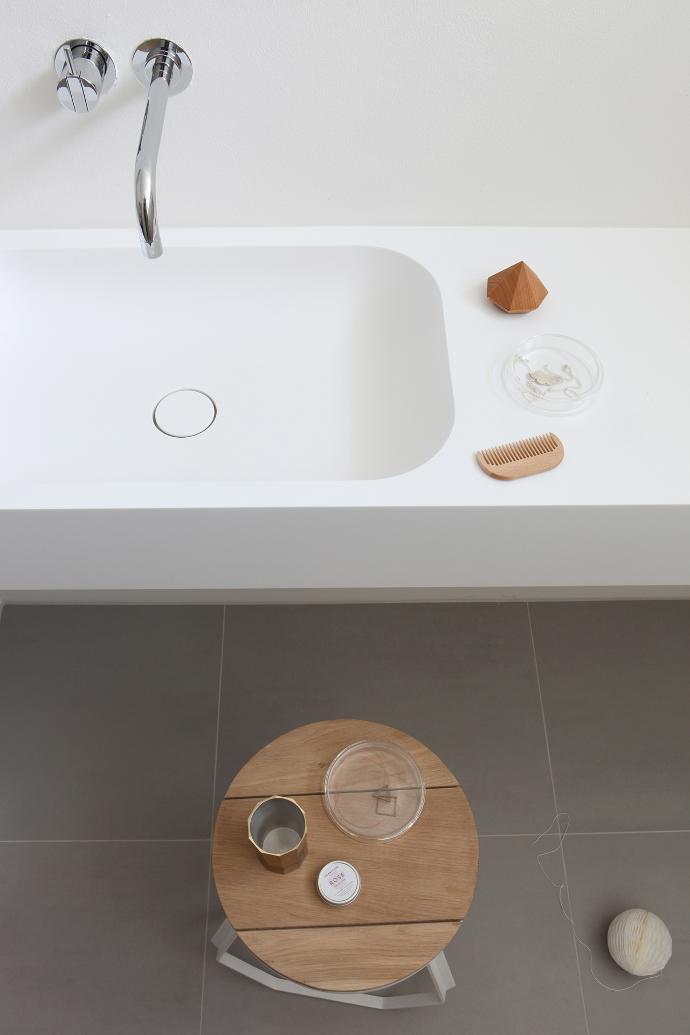 Endless combinations can be made with our custom design approach.


Finding a fitting solution for your project is just a couple of decisions away.
If you need any help, just reach out to us.




Only the best possible materials are of the highest quality are used to produce our products. Our production facilities are located in Germany, Italy and The Netherlands. That's our way to ensure high quality, fair labor and life-time enjoyment.
read about Himacs


Discover our other Custom Made designs: