Blend custom made
What makes the Blend collection so special is the fusion of the organic-shaped basins with the linear top. Blend invites you to touch it.
We can produce the basin in the exact dimensions that are needed to make it fit into your project. That is the essence of customization.

Design by Marike Andeweg
Endless possibilities
Our customization provides the ability to seamlessly integrate the organic-shaped Blend washbasin into your particular bathroom space. Whether you want a long wall-to-wall basin, or a compact solution, Blend will blend in perfectly.

Adding a tap hole or second bowl to the top could just be that little extra that you need in order to create the full bathroom experience.

Blends in perfectly
The smooth design of the Blend makes it a very applicable product. Being it a minimalistic or more classic setting, the Blend will blend in with ease.
And because of its soft edges, cleaning is effortless.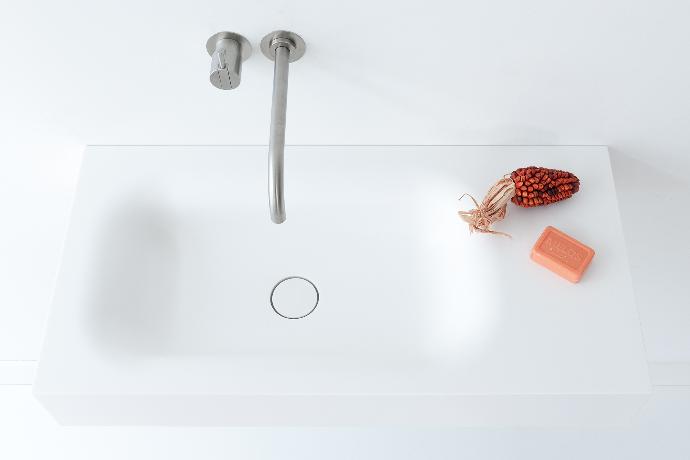 Discover our other Custom Made designs: