Xereca hotel is located in the heart of Ibiza. They are not only a hotel, but also an idyllic wedding location. Eight rooms are equipped with Not Only White's Loop bath collection with a deep black color luxurious Soft touch finish. 

Barefoot luxury
Tranquility, luxury and elegance, all in a rural atmosphere full of charm.
The responsible architect chose our Loop bath with black Soft Touch coating. 
The velvety feeling fully underlines this barefoot luxury atmosphere.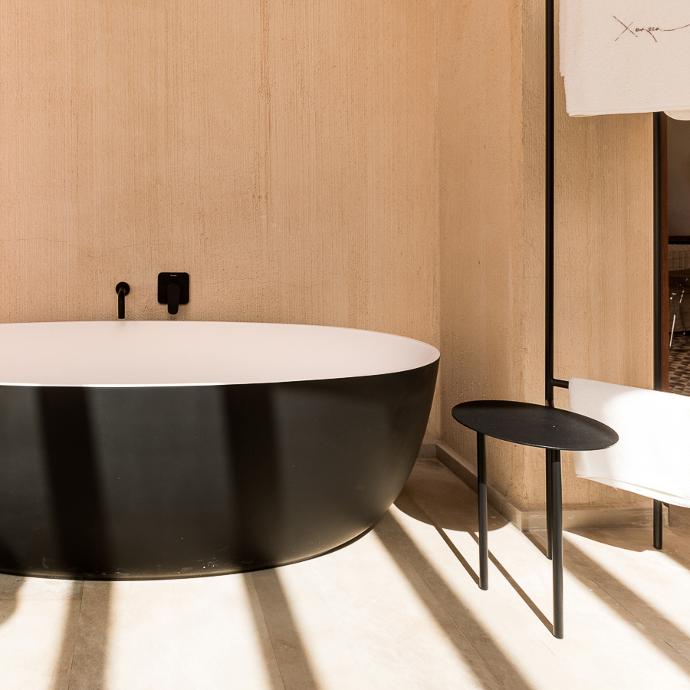 "In this hotel bathroom you just walk outside to take a shower. 
Nothing beats a shower in the outdoor air."