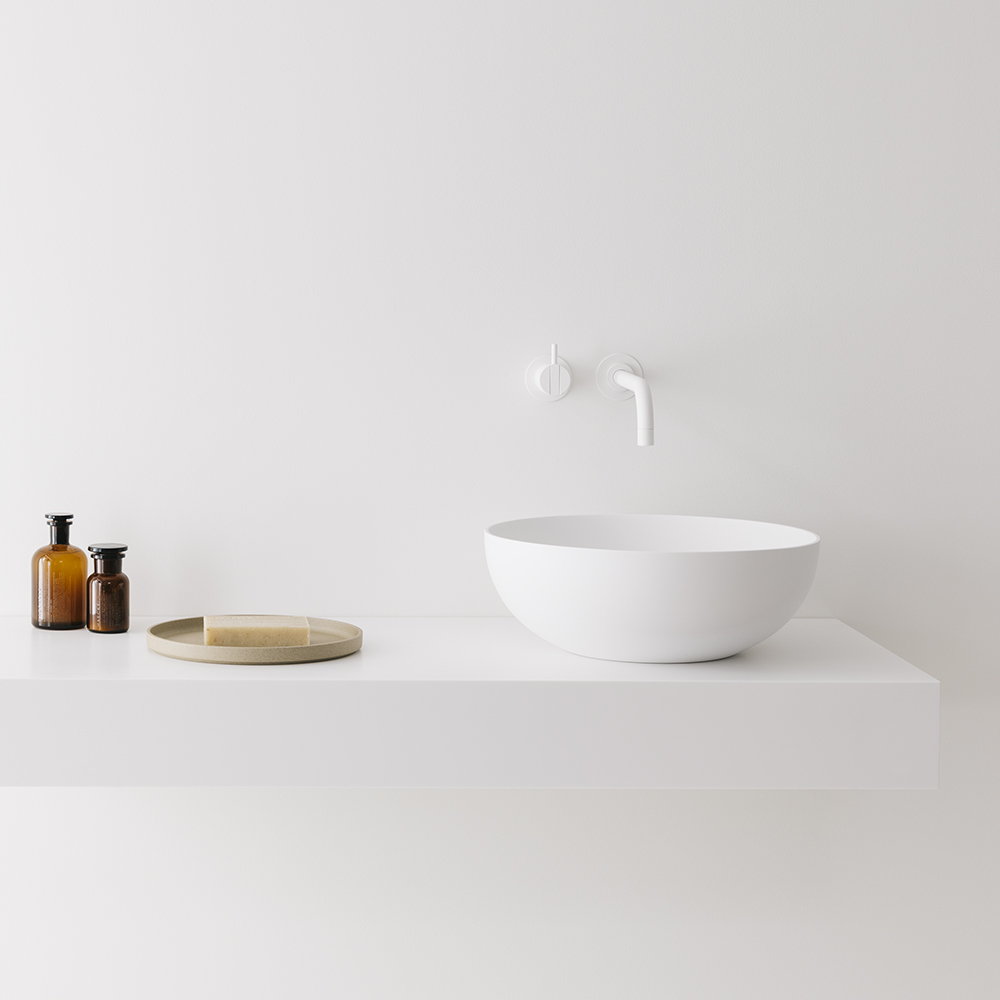 Round-shaped countertop basin. Made in white Velluto® biobased. Incl. fixed 1 1/4" waste plug with matching cover.
Still collection
The softness and simplicity our Still collection is like a blanc canvas. This makes Still the perfect washbasin for both residential and commercial projects.   

Still round has a circular shape with a thin edge of only 5mm. This design radiates lightness with a whiff of nostalgia.





An everyday classic
The timeless shape of Still bowls makes this collection an everyday classic.
Stainless steel, copper or white: any finish of tapware will look good with our Still collection, which allows you to create the exact atmosphere you want.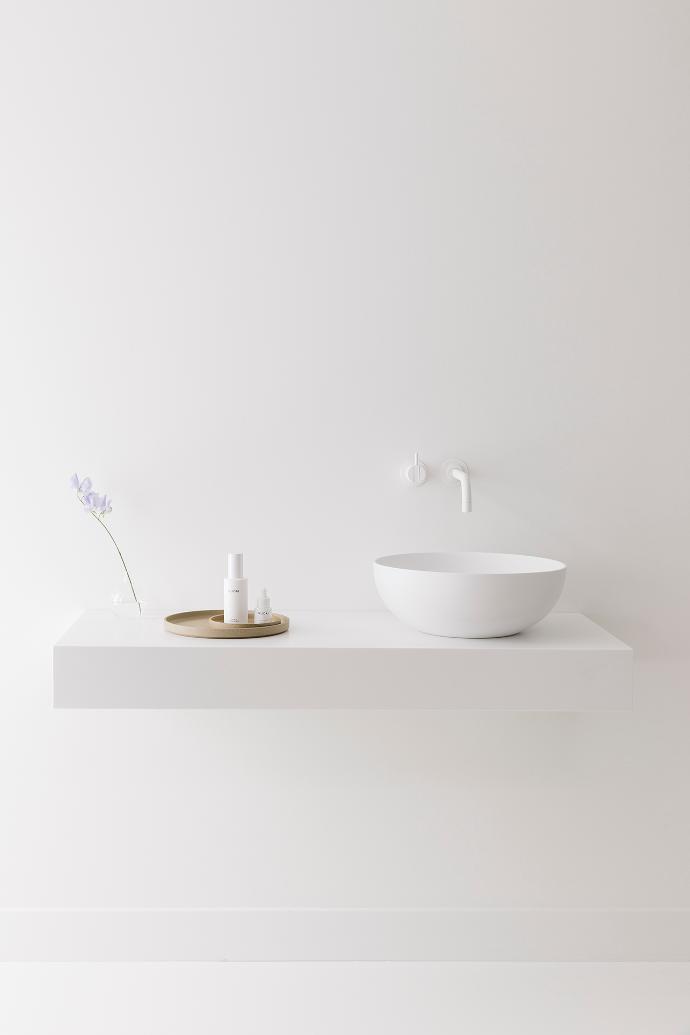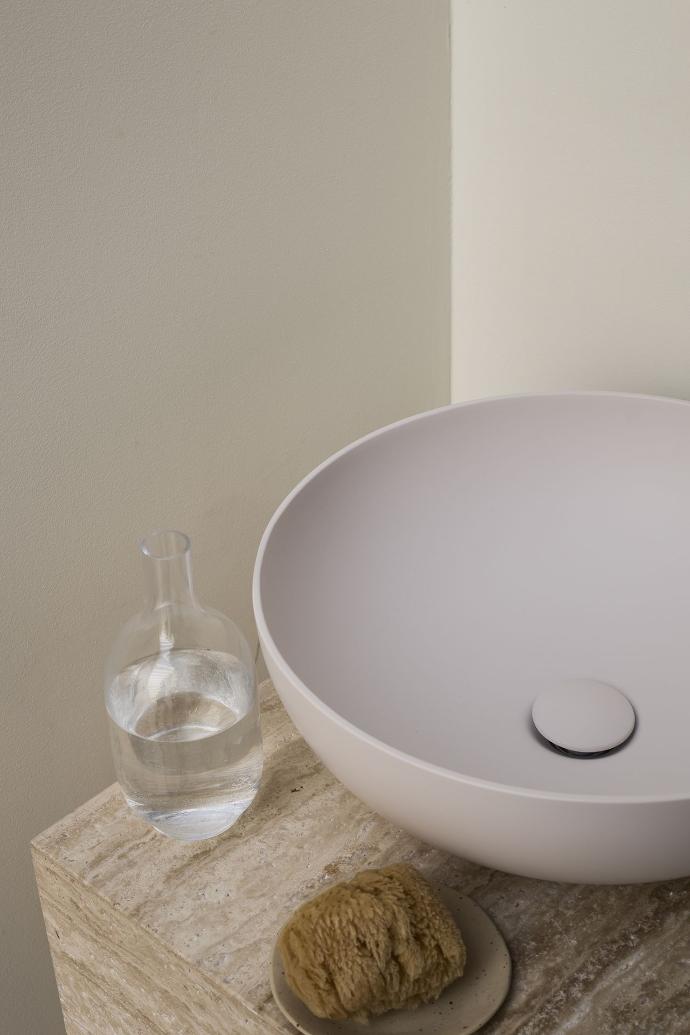 Sophisticated black 
For those who want to add color to their bathroom design, our Palette finish is the outcome. Based on NCS or RAL, you can have our Still collection produced in the color of your choice.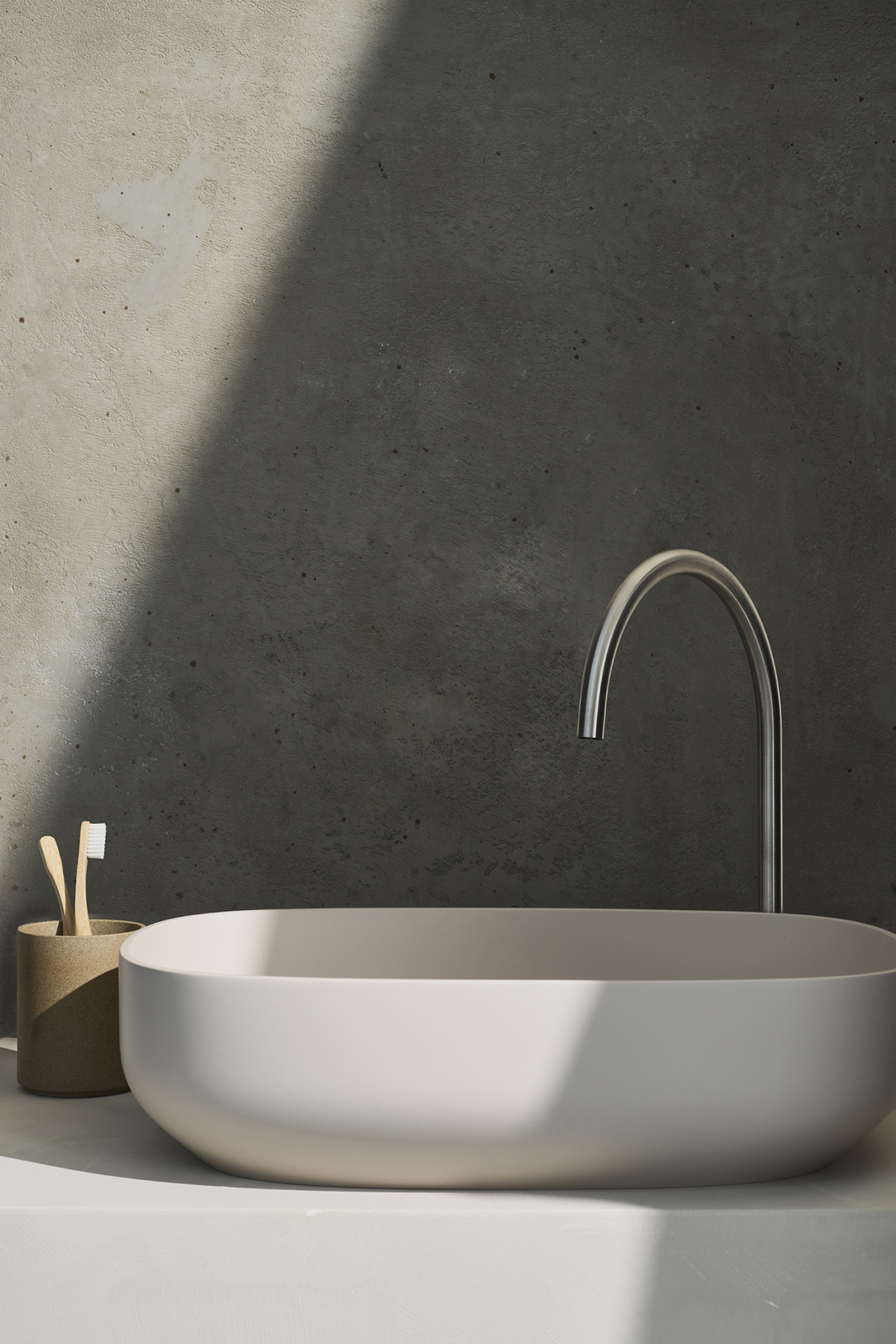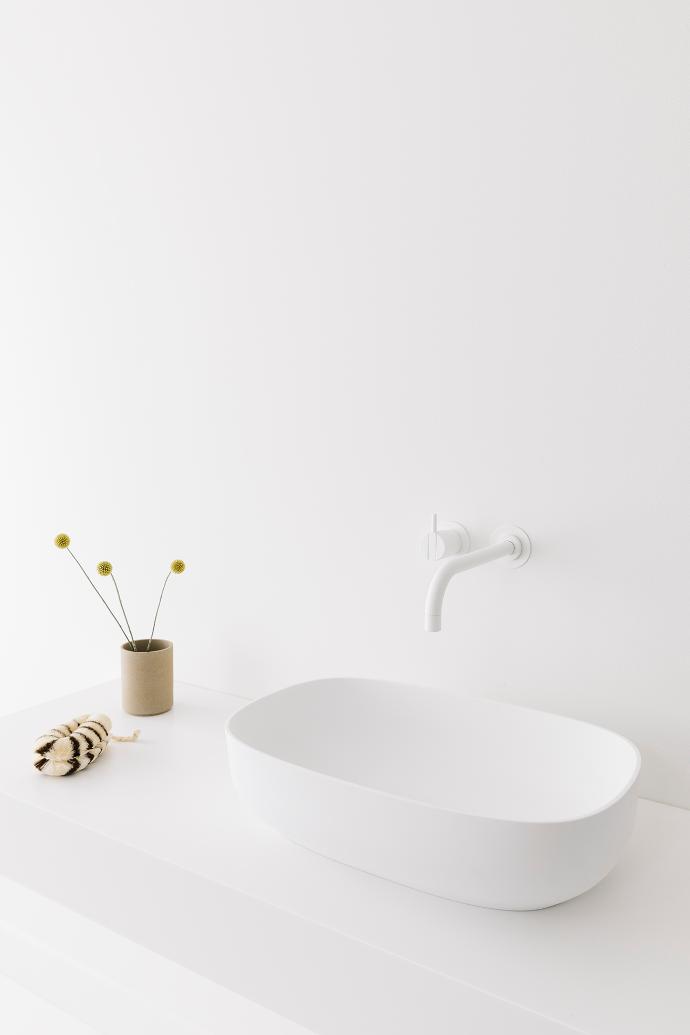 Oval shape
Besides the round shape, our Still also comes in an oval shape in 2 sizes.