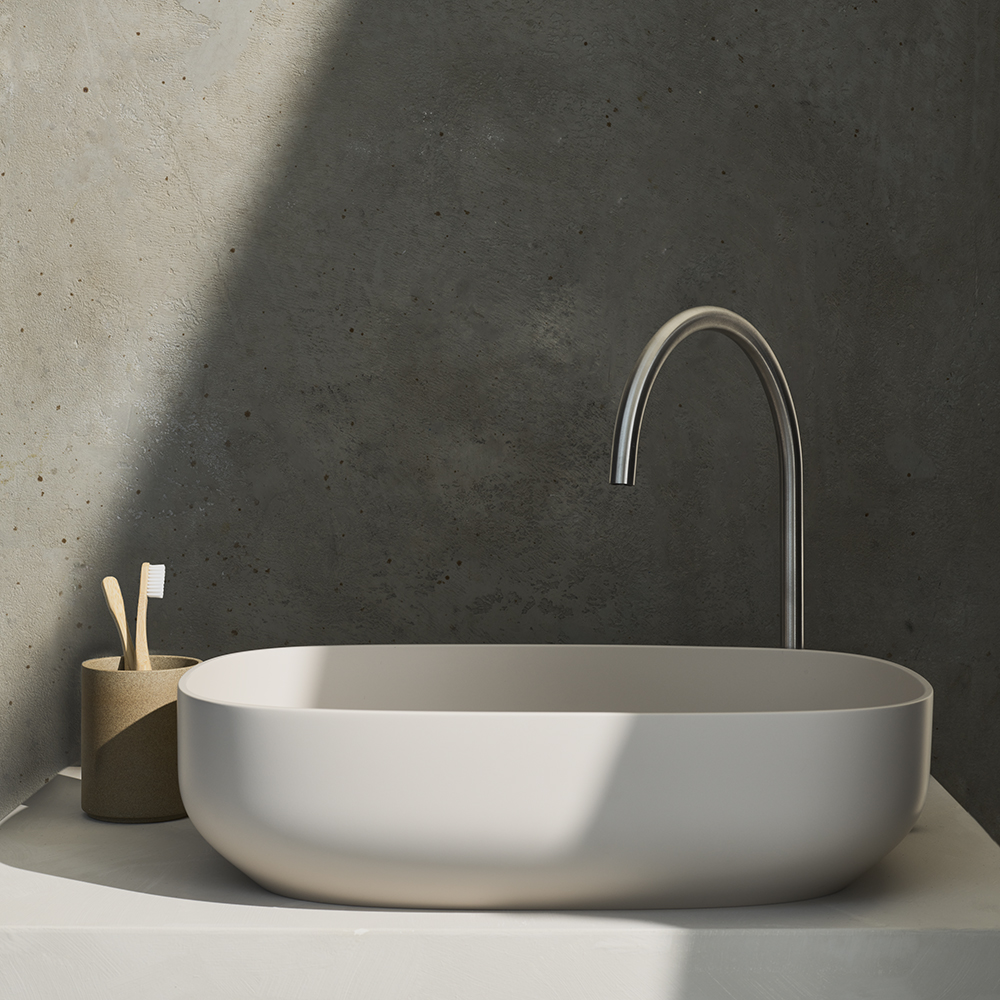 Oval-shaped countertop basin. Made in Velluto® biobased with Palette finish. Incl. fixed 1 1/4" waste plug with matching cover.


Still collection
Still collection is named after the serene and still look of its design. The oval shape of these countertop bowls are a natural form to use in a bathroom. This basic shape combined with a thin edge of only 5mm makes it a contemporary design with a whiff of nostalgia. Still oval comes in 2 sizes.

The softness and simplicity of Still collection is like a blanc canvas that you can paint in your own color with our unique Palette finish.