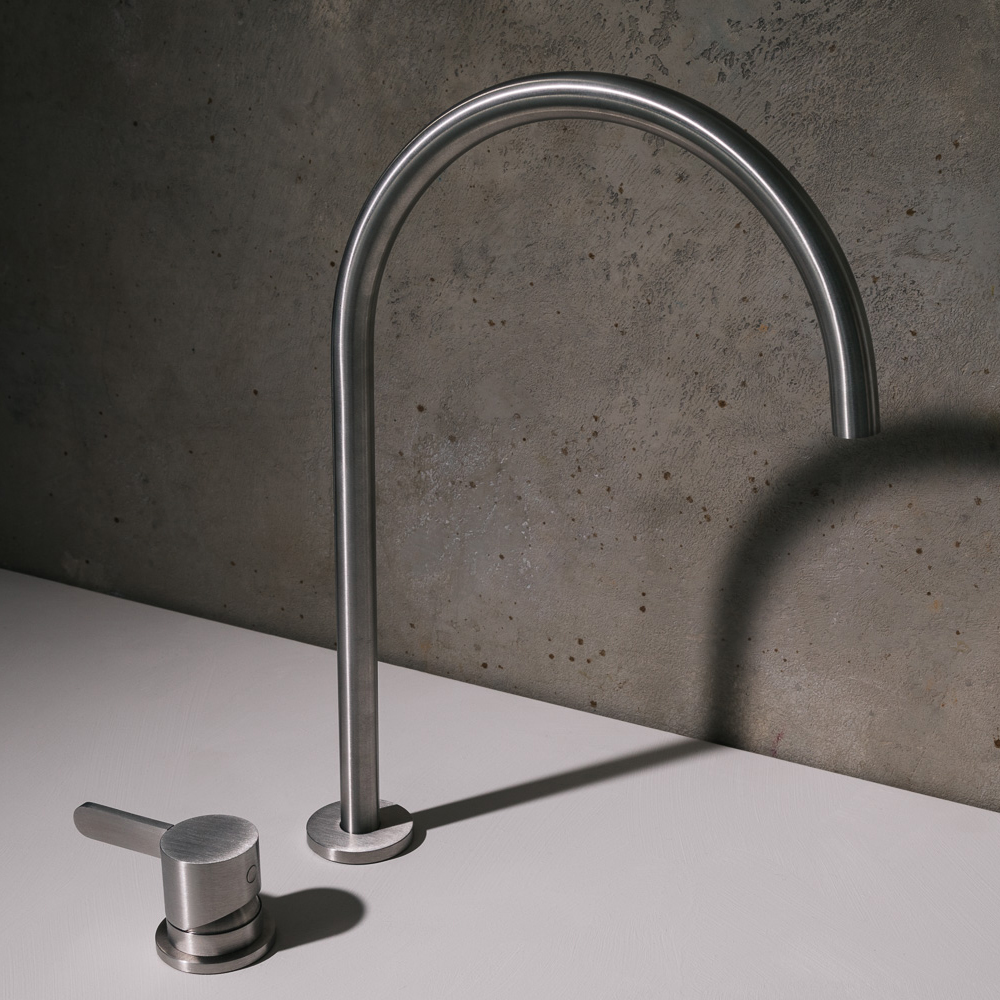 Leaf deck mounted, rounded spout. Dimensions h363xØ18mm. In combination with Leaf deck mounted mixer. Dimensions h57xØ40mm. In matt stainless steel.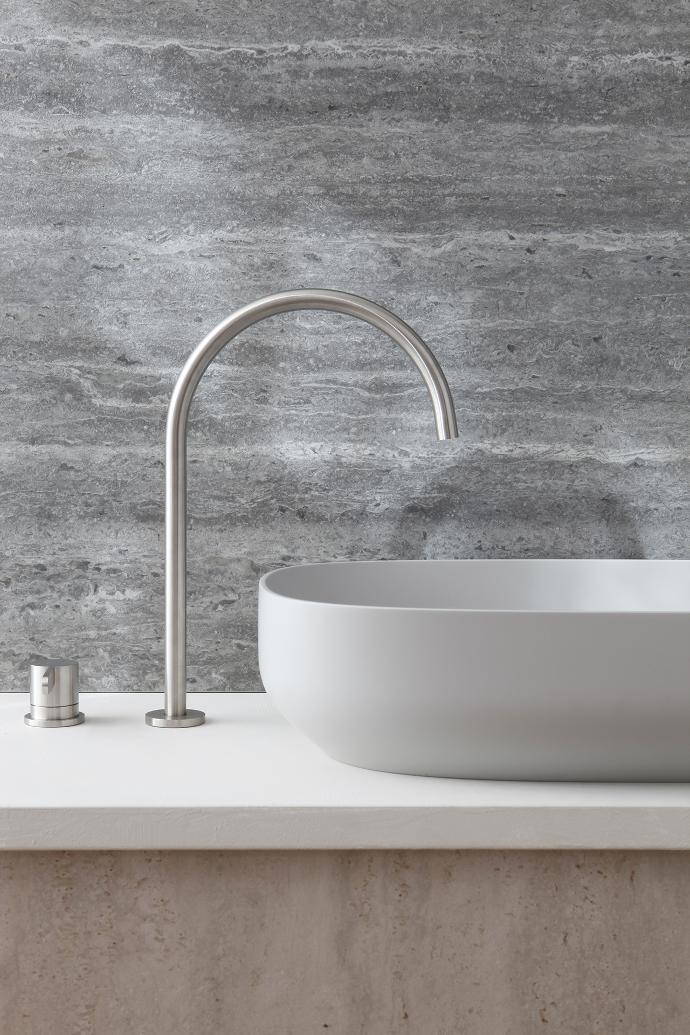 Leaf collection
What makes this design appealing is the 5cm long lever with rounded grip for easy use. The deck mounted mixer is flexible when it comes to its position on the surface. You can even place it on the front edge of a shelf.

The shape of the lever is inspired on the leaves of the Pagoda tree. For the experts amongst us: Sophora Japonica.
design by Marike Andeweg