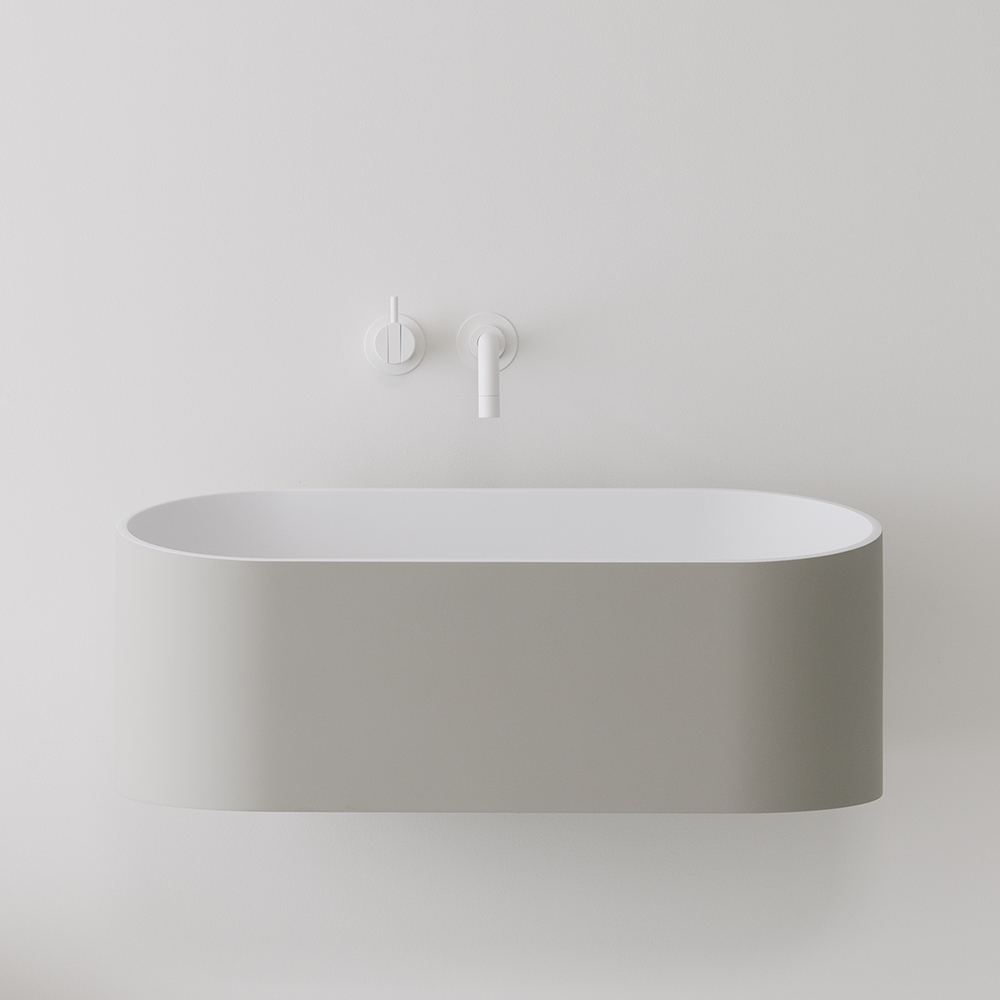 Fuse wall-hung basin incl. integrated overflow. Incl. closable click-clack waste kit, installation material and Senzo bottle trap. Made in white Velluto® biobased with Soft Touch coating. Dimensions w700xd400xh270mm.


Fuse collection
The distinctive character of the triple award winning Fuse is the amalgamation of straight and curved lines.

The organic-shaped basin with the subtle, sinuous integrated overflow on the inside forms an exciting contrast with the stately appearance of the high exterior.
The backside where Fuse is mounted on the wall is set lower to create a floating effect and shelf space at the same time. The bottle trap is concealed underneath the basin to make Fuse almost an object.

Design by Marike Andeweg


White edition
Fuse is made of white Velluto® biobased and is equipped with a matching click-clack waste. Velluto is a solid surface material, composed of minerals, acrylic and polyester resin.