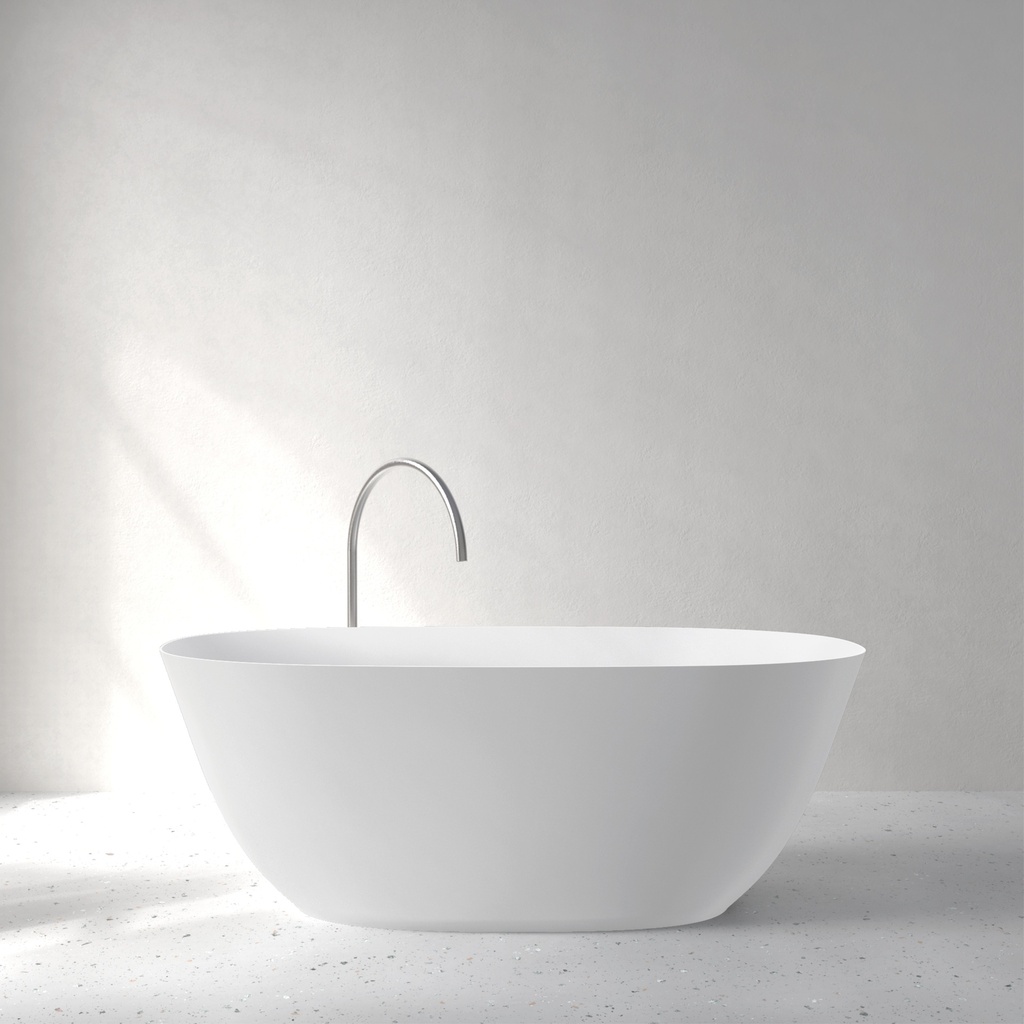 Freestanding, thin-edged bath with integrated overflow. Incl. bath waste kit 1 1/2" with matching plug. Made in white Velluto® biobased.


Fine collection
Because of its thin lines and gentle curved design, our Fine baths appears light and refined. As precious earthenware. Just by looking at Fine, you can instantly feel a summer breeze entering your bathroom. 
Fine bath is available in 3 sizes, to make sure there is always the right dimension to create harmony between bath and space.


Fine is made of high quality solid surface material Velluto® biobased and has a smooth, velvet touch.

discover Velluto