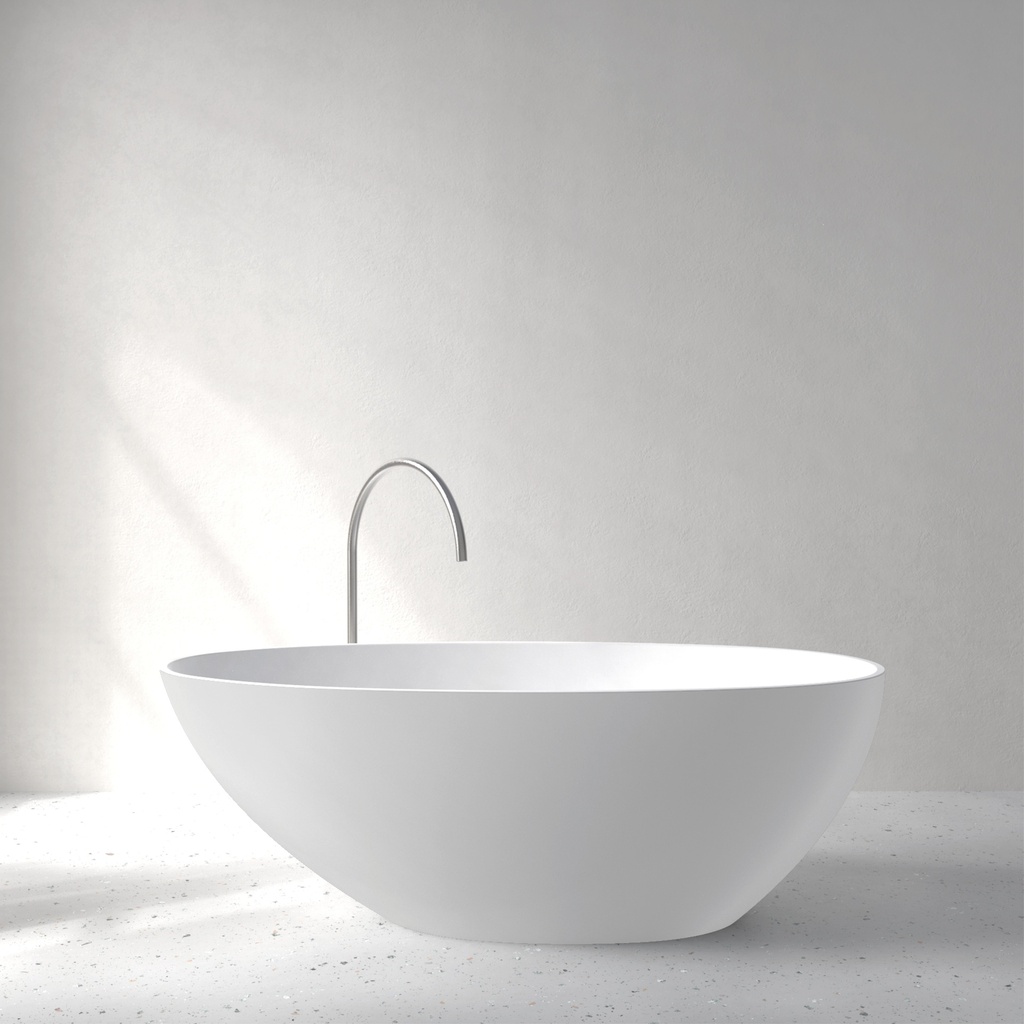 Freestanding, asymmetrical oval bath with integrated overflow. Incl. bath waste kit 1 1/2" with matching plug. Made in white Velluto® biobased. Dimensions w1600xd760xh550mm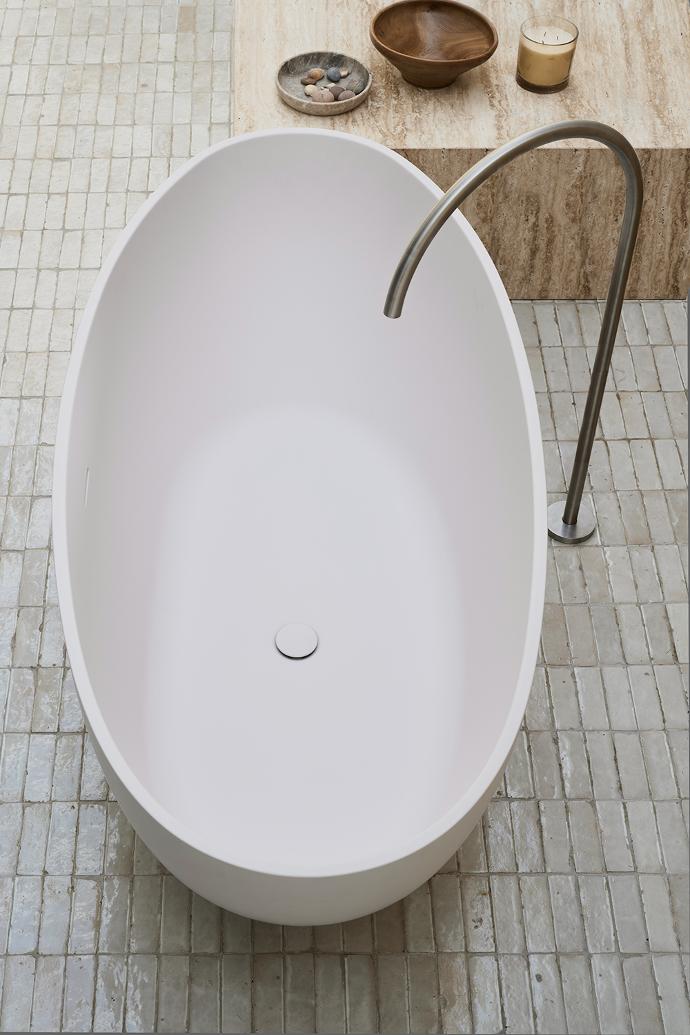 Ease collection
With its comfortable inner lines, Ease bath creates a wonderful bathing experience. And when not in use, a beautiful object to look at. 

Ease bath is best described as a warmly, playful asymmetrical design but with an almost sculptural appearance.

Because of its compact dimensions this bath fits easily in smaller bathrooms while keeping its spacious, luxurious look. 
Available in white Velluto®, Palette finish and Soft Touch coating.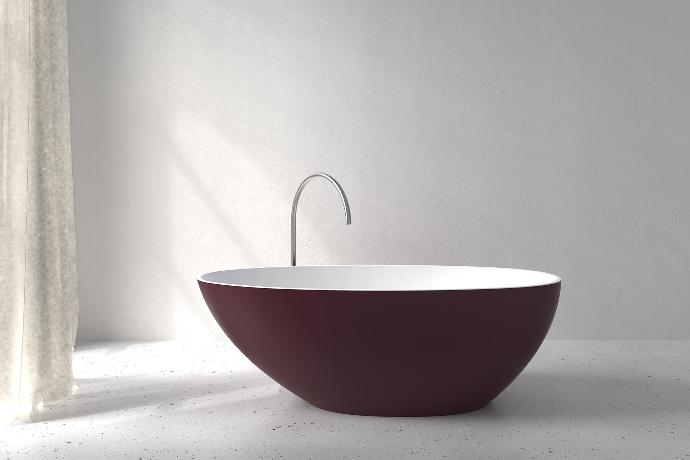 Ease in Soft Touch finish
With Soft Touch we create tactility and interest to the outside of our products.

By adding this velvety coating a new layer of softness is introduced into your bathroom.