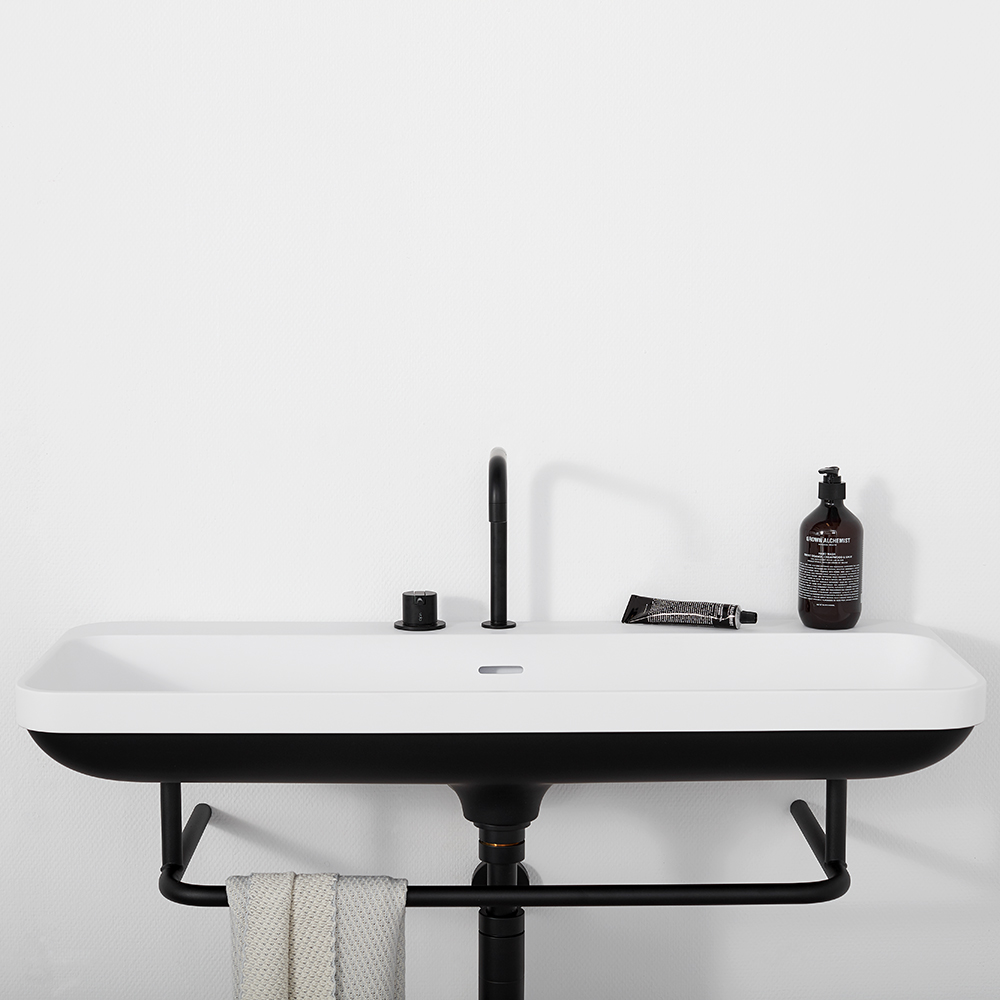 Aim basin w1000xd420xh110mm with Deep Black Soft Touch coating with black towel rack. Incl. closable click-clack drain cover and 1 1/4" waste kit. Incl. Fischer bolt set for wall-mounting. Trap/siphon not included. No pre-drilled tap holes.


Aim collection

Tasked with the brief of reinterpreting nostalgia in a contemporary context, Dutch designer Joost van der Vecht studied the characteristics of basin design throughout the last century, with the result being the Aim washbasin.

The essential edge detail on the outside anchors the sleekness of the overall look. The inside of the bowl is soft and rounded which is extended into detail in the almost invisible vaulting of the overflow. In order to accentuate the fluidity in the finer details, solid surface material Velluto® was chosen for Aim. The Deep Black Soft Touch coating creates tactility and interest to the base of the bowl, a design element which is often hidden.


design by Joost van der Vecht
The bright white and smooth lines of Aim create an eye-catching scenario. Because Aim is a contemporary basin with nostalgic elements, it fits in a great number of surroundings. The finishing touch of the towel rail underneath, makes Aim a very suitable choice for both commercial and residential projects.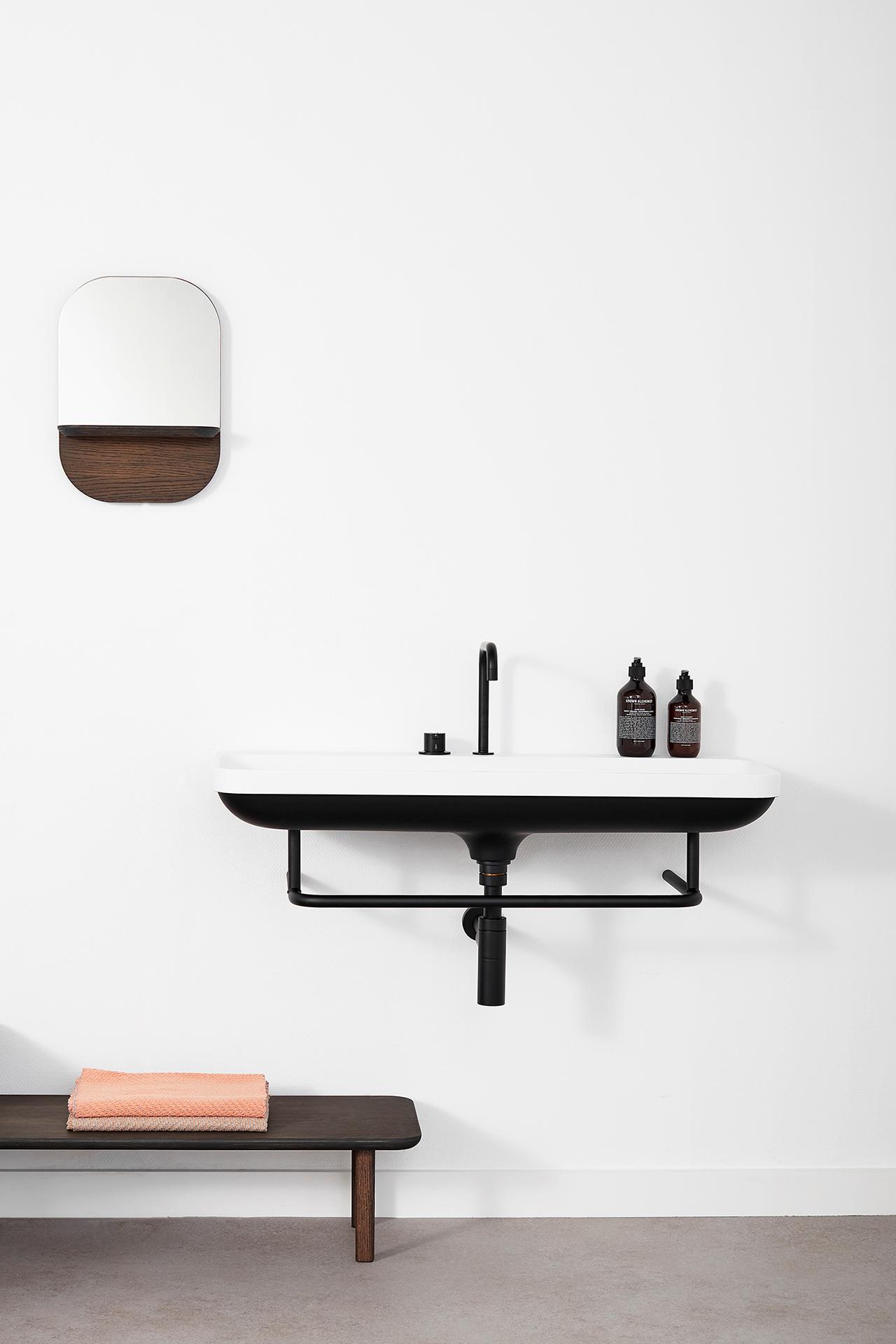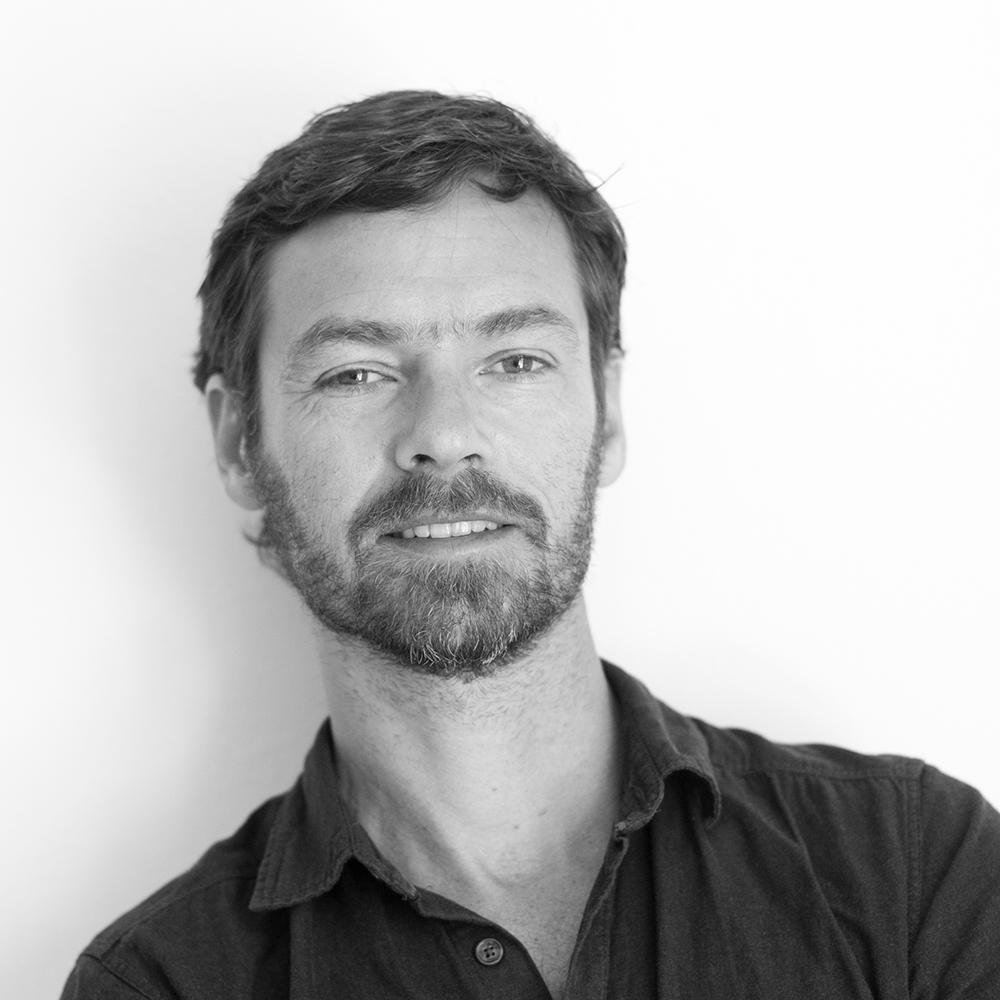 Designer Aim
Joost's design philosophy is akin to that of Not Only White. This is apparent with the Scape collection, the result of his first collaboration with our brand.