In collaboration with LX Hausys, Not Only White's designer Marike Andeweg has developed an inspiring digital tool for the distributors and fabricators network from LX Hausys. The brief was to highlight other Himacs® colors than white and introduce inspiring bathroom trends and ideas for bathrooms in Europe. The four trends are Japandi, Barefoot Luxury, Blurring Borders and Emotional Shades. Each with their own story to tell.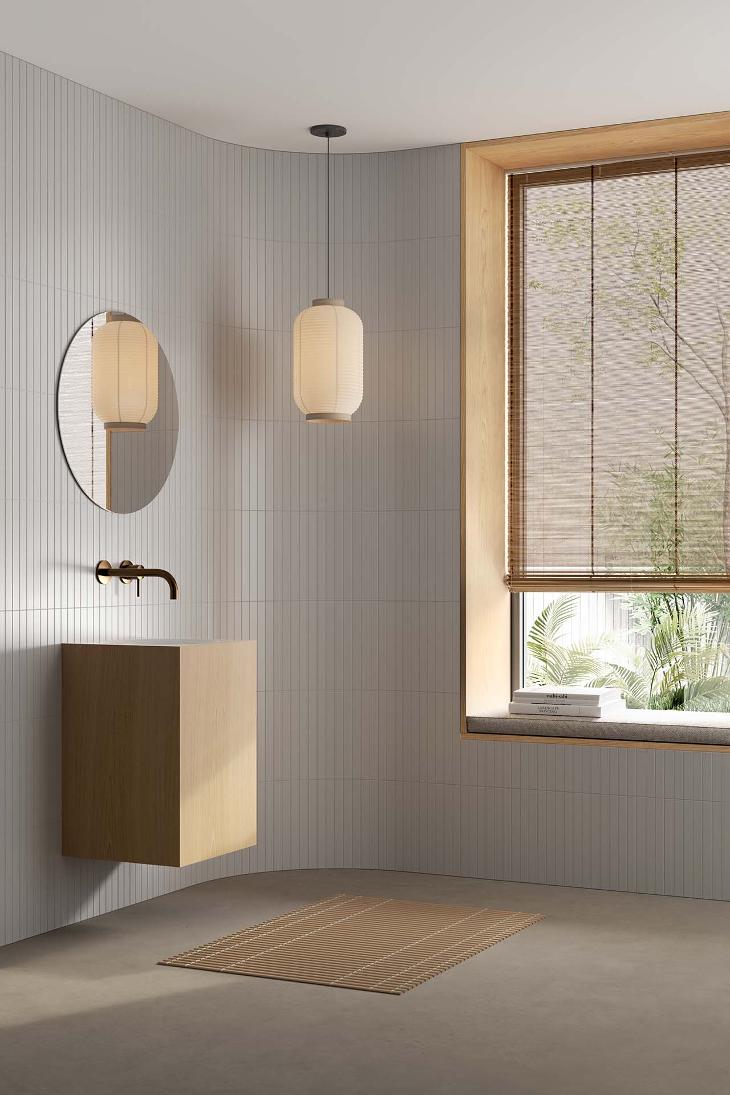 Japandi
The beauty of Japandi is the contrast between light and dark tones, which you can find back in the color palette. The bathroom itself can be small, only the necessary items are present.

Especially the combination of white Himacs® with light natural oak is one that can be used here.

Have a look at the wall cladding. In this bathroom Marike designed it made from Himacs®, as a token of craftmanship and an ode to the typical vertical Japanese wall tiles.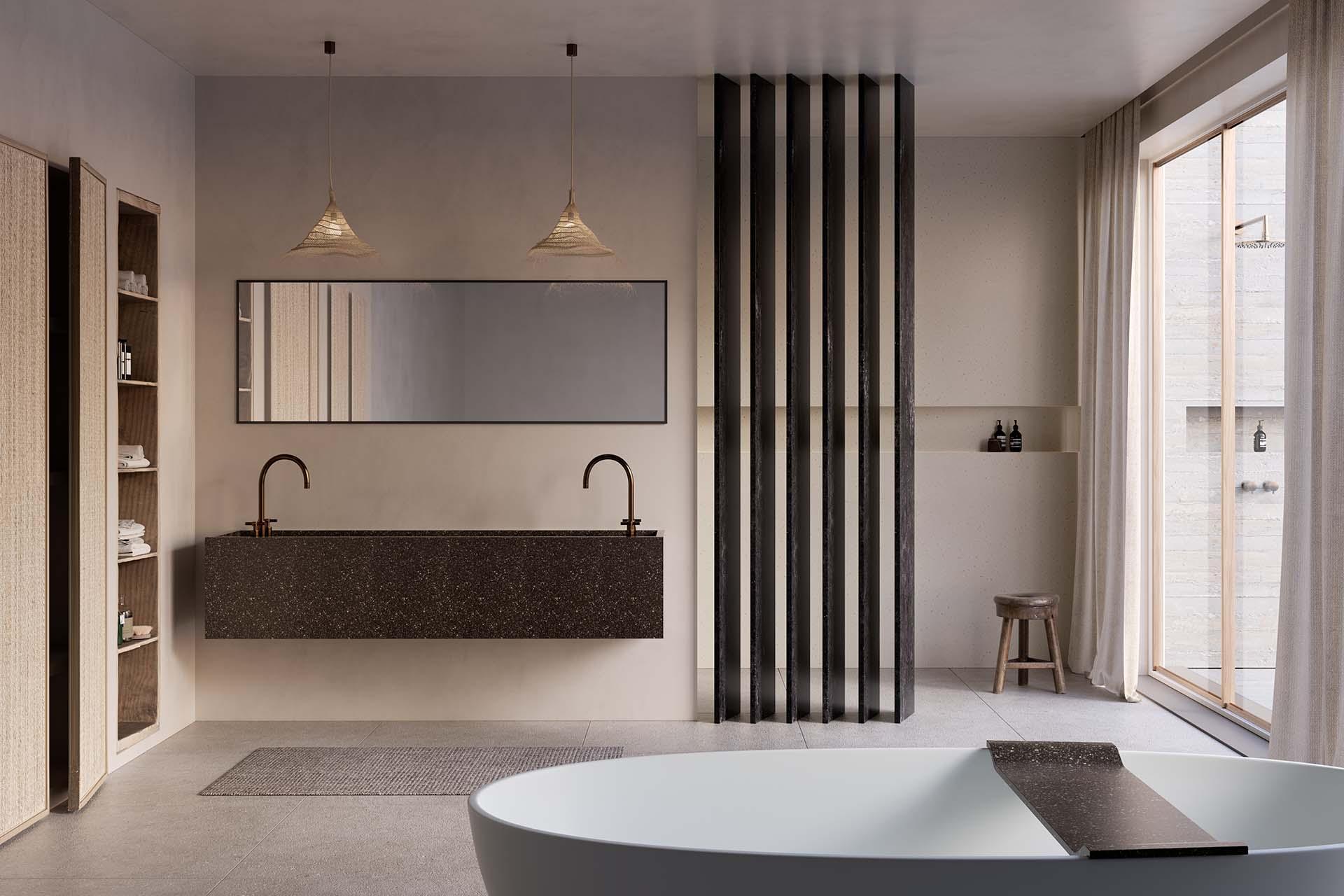 Barefoot Luxury
Imagine yourself being in a boutique hotel at Bali. A spacious bathroom with a spacious washbasin, a free standing bath and a luxurious walk-in shower. Natural materials and soft, earthy colors define this style. This relaxed, calming feeling being surrounded with natural materials make you want to take of your shoes and walk barefoot the rest of your holiday. Time to slow down.
This holiday, laid back style is popular and is a mix of warm lighter colors and beautiful dark Himacs® tones like Mocha Granite and San Remo. They all have this natural, earthy look. Combine it with rattan and reclaimed wood and your dream bathroom will become reality at home.
Blurring Borders
We live in a time where borders are fading. Between inside and outside. Bedroom and bathroom. Nature is entering inside with green walls and lots of plants indoor.
This trends is what Marike called Blurring Borders and is reflected in the greys used in this style, referring to stone. Greens are referring to plants. And the overall design being open, but always comfortable and within the human scale.
Santa Ana and Terrazo Grigio from Himacs® are representing the stones, and Maui the greens. Alpine White is used as a fresh balance and to accentuate the greys.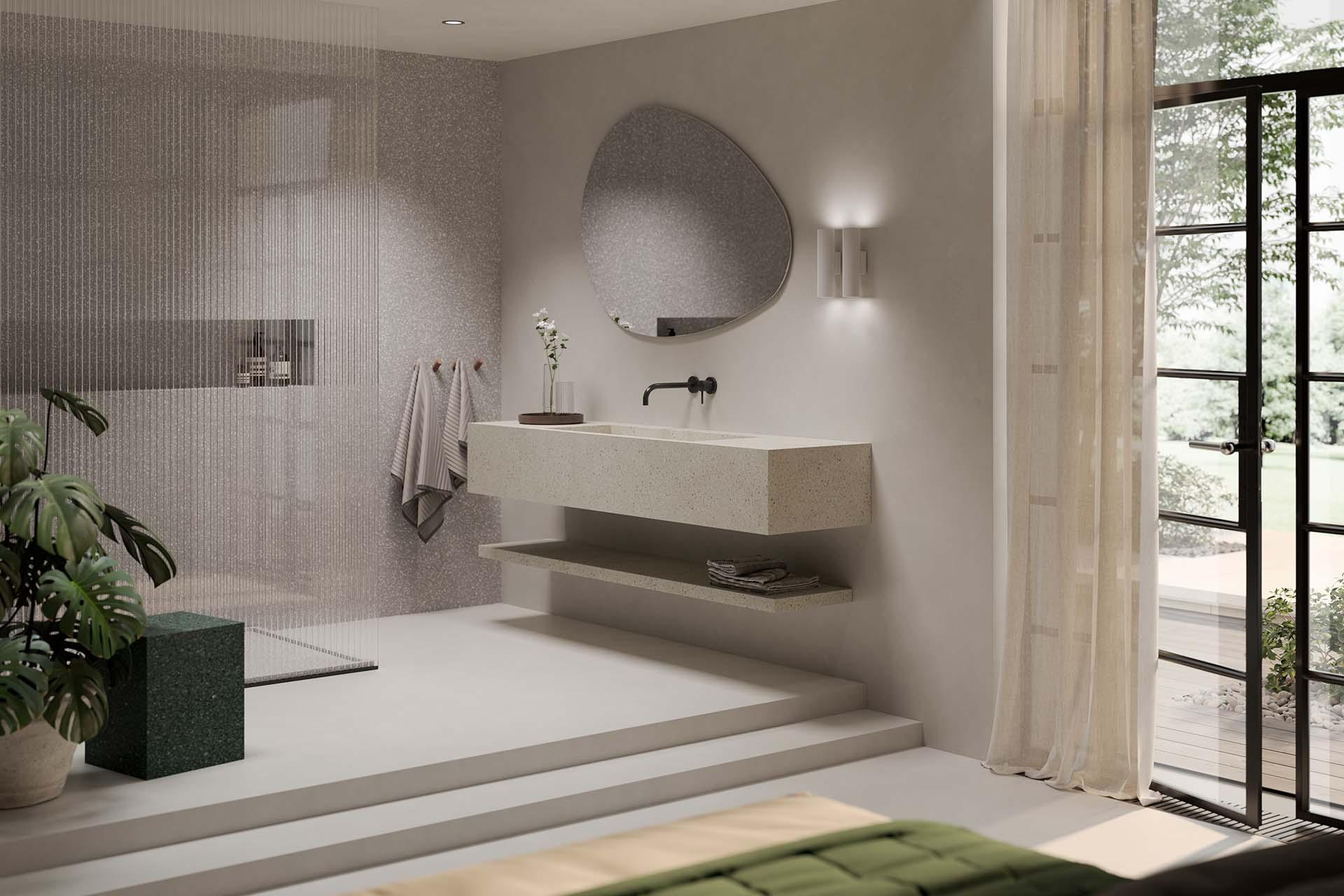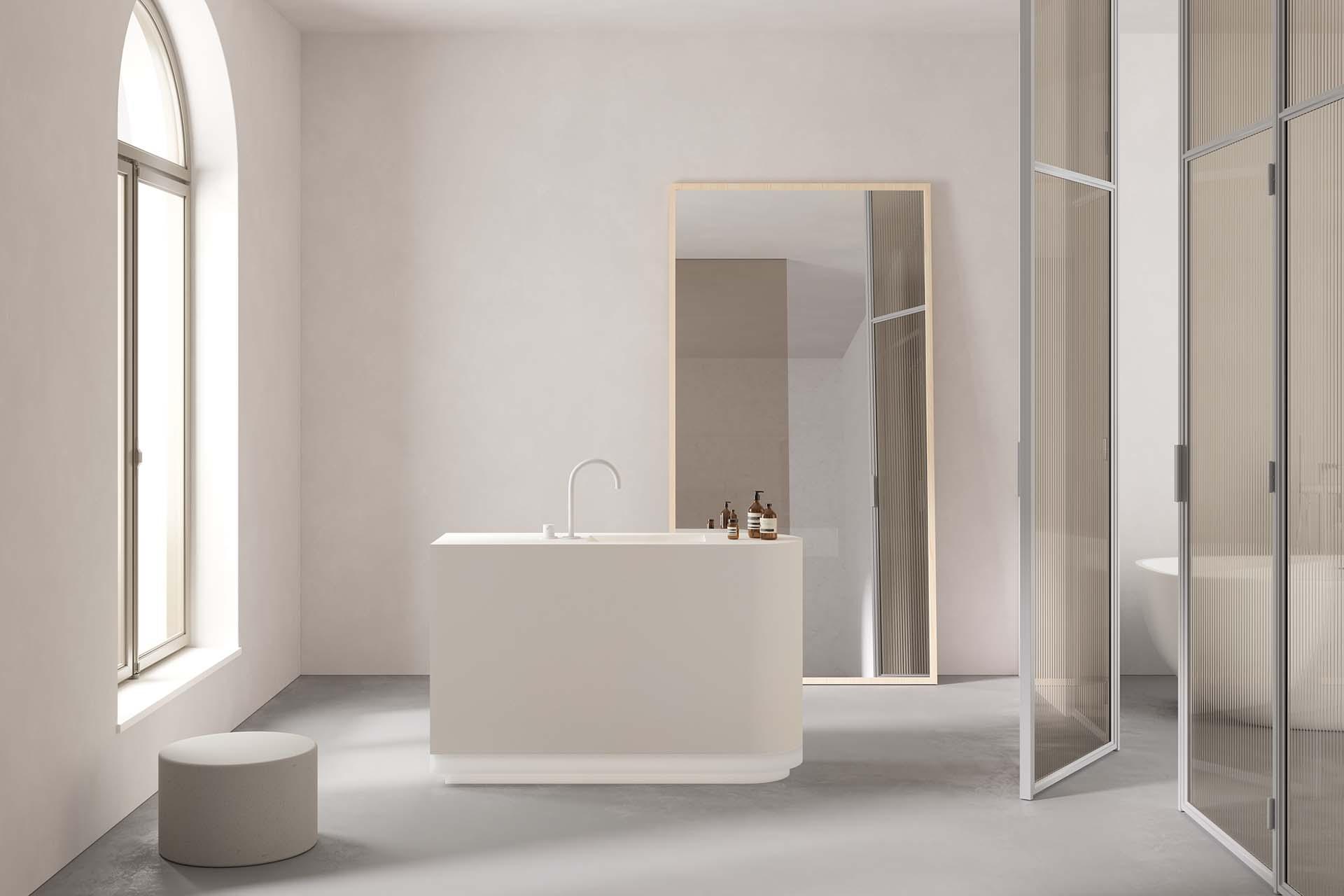 Emotional Shades
This style trend is all about a minimalistic, serene look. Almost like a gallery with objects. But radiating warmth and comfort. This last part is very important. The warmth is created by using a mix of whites and light greys.

The extensive Himacs® color range offers a wide spectrum of whites and greys, which is reflected in a selection of 6 colors instead of 4 as with the other styles. The essence of Emotional Shades lies in creating a warm, emotional space with difference shades of whites and greys. This way all senses can relax and the ultimate bathroom experience is created.