Appointed by Schiphol Real Estate and Heddes Bouw en Ontwikkeling, Not Only White supplied 444 custom design basins for all hotel rooms, including the prestigious presidential suite on the 11th floor.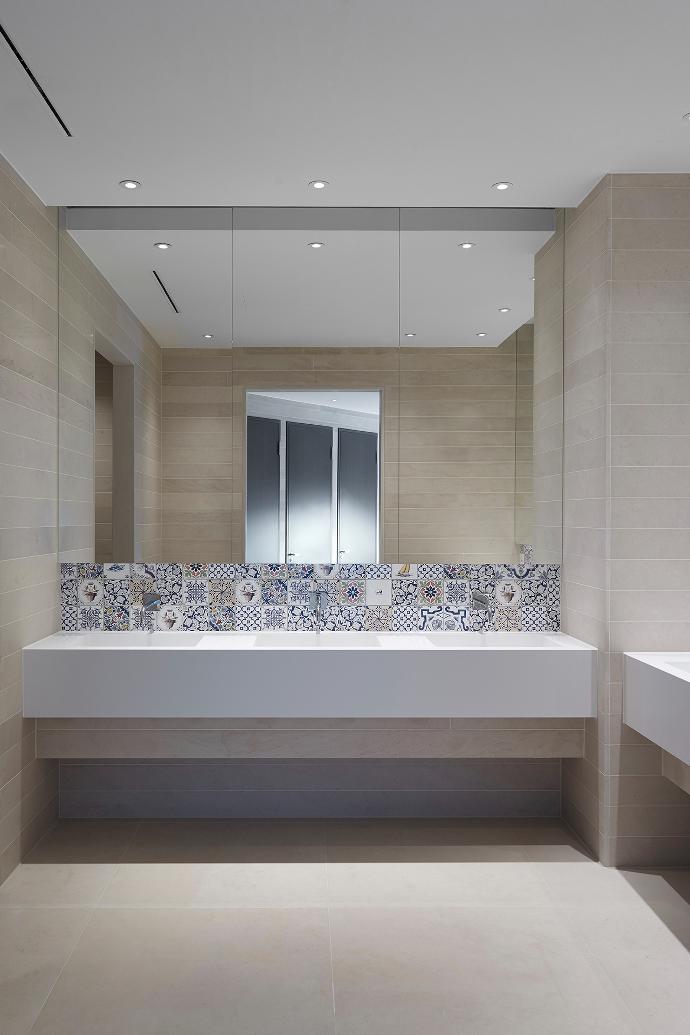 Maximum flexibility

A total of 19 different basin configurations were designed to fit the needs of each room. 

Our Base collection was used in the public restrooms. The used models range from smaller lengths up to lengths with multiple basins. By using Himacs we can create any dimensions needed for a project.

go to Base custom made
Project management
The scale of this project was large, however with our project management skills Not Only White can coordinate small and large commercial projects.

We work in close contact with the operational team on site as well as with the architect and contractor involved.
Feel free to contact us with your questions for your project. We're happy to help.
​ +32 (0)50 800 290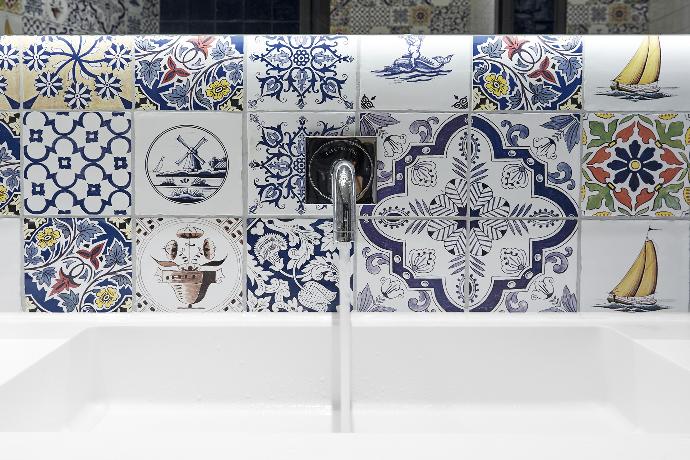 Nice to know
The leading theme in this hotel is 'typically Dutch'. This can for example be experienced in the design of the restaurant on the ground floor all the way into the public restrooms by using these typical Dutch tiles. Our custom made Base washbasins in Alpine White Himacs are the perfect balance in this colorful palette.